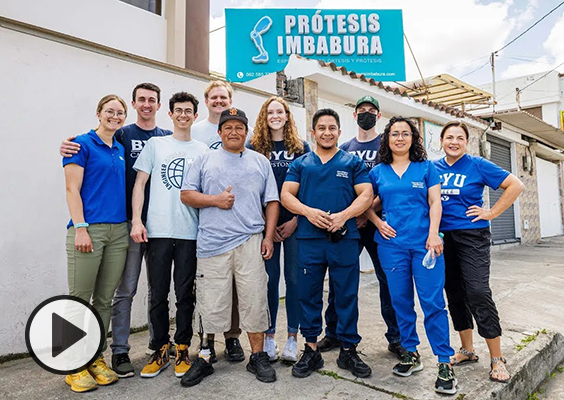 BYU engineering students have designed innovative processes for making lower-cost prosthetic consumables for those in need. Rather than import expensive components from abroad, a clinic in Ecuador will be able to use two new molding processes to pour custom foot shells and liners and deliver them to patients in days instead of weeks. See how going forth to serve blesses the lives of both students and patients.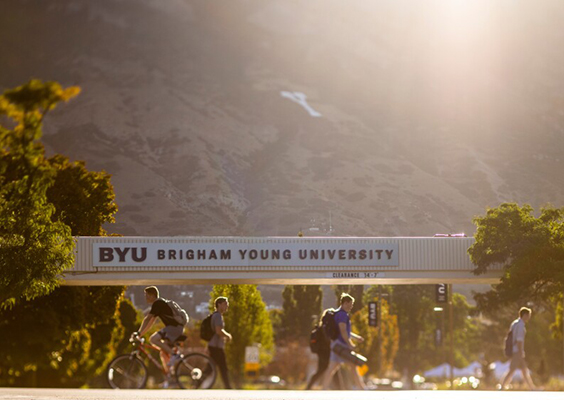 BYU comes in at No. 20 overall in the newly released list of 2024 Best Colleges in America, joining the likes of Princeton, MIT, Yale, Stanford, and Harvard in the top 25. The Wall Street Journal/College Pulse rankings emphasize how much a college improves its students' chances of graduating on time and how much it boosts the salaries they earn after graduation.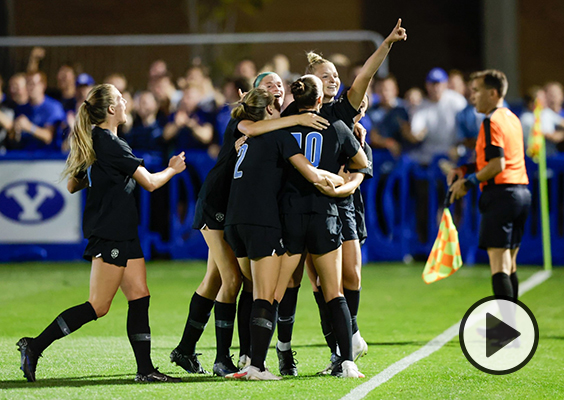 For the first time in program history, the BYU women's soccer team is ranked No. 1 in the United Soccer Coaches poll. The Cougars (6-0) received all eight first-place votes for a total of 200 points. Last Thursday at South Field, the team upended then–No. 1 UCLA 3-1 to power its way up the rankings. Next on the schedule is a Saturday-evening match at Utah, the final non-conference game before BYU begins Big 12 competition on Sept. 14, hosting TCU.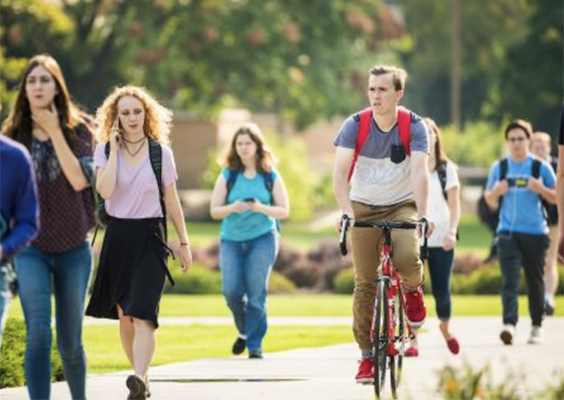 The Church Board of Education recently announced updates to the Student Ecclesiastical Endorsement, the Honor Code, and Dress and Grooming Principles and Expectations for the Church Educational System (CES). These changes were made to help CES campus communities draw closer to Jesus Christ and strengthen the overall student experience.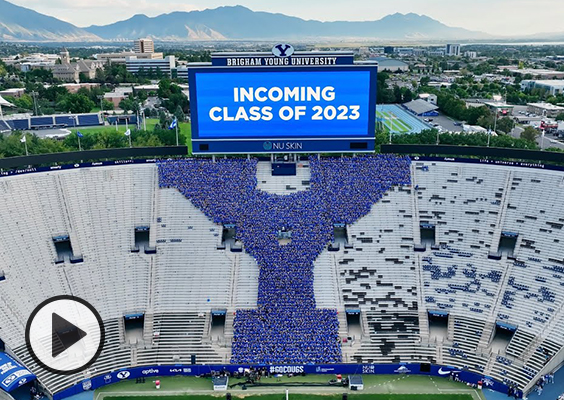 It's fall. And a brand-new batch of BYU students made its way to the stadium for the annual tradition of making a human Y in the south end of LaVell Edwards Stadium. Enjoy the white-and-blue wave and try to spy your favorite freshman.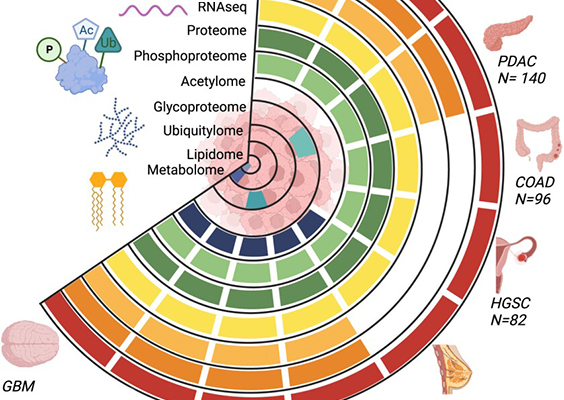 Two BYU researchers are principal contributors to the largest comprehensive study to date on how cancer spreads and affects DNA and proteins in the body. Biology professors Matthew Bailey and Sam Payne have analyzed more than 1,000 tumors across 10 types of cancer, providing a massive data set that could potentially lead to new therapies.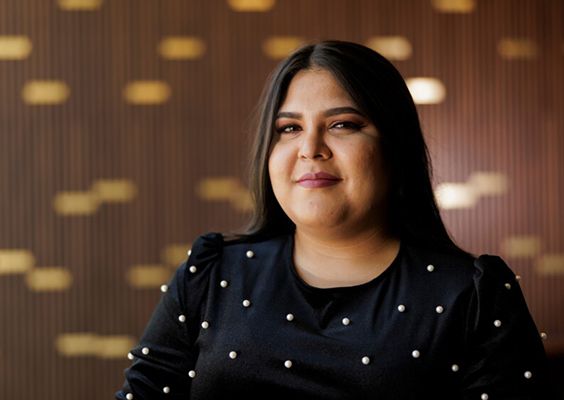 Armed with faith and a passion for music, Ariana Abadia left her homeland of Ecuador to study vocal performance at BYU. After a difficult start, she found support from caring professors and friends in a Spanish-speaking ward in Provo. Abadia envisions returning to Ecuador to help shape the country's music curriculum and make an education in the arts more accessible to students. Read more about this vocal-performance student's educational and spiritual journey.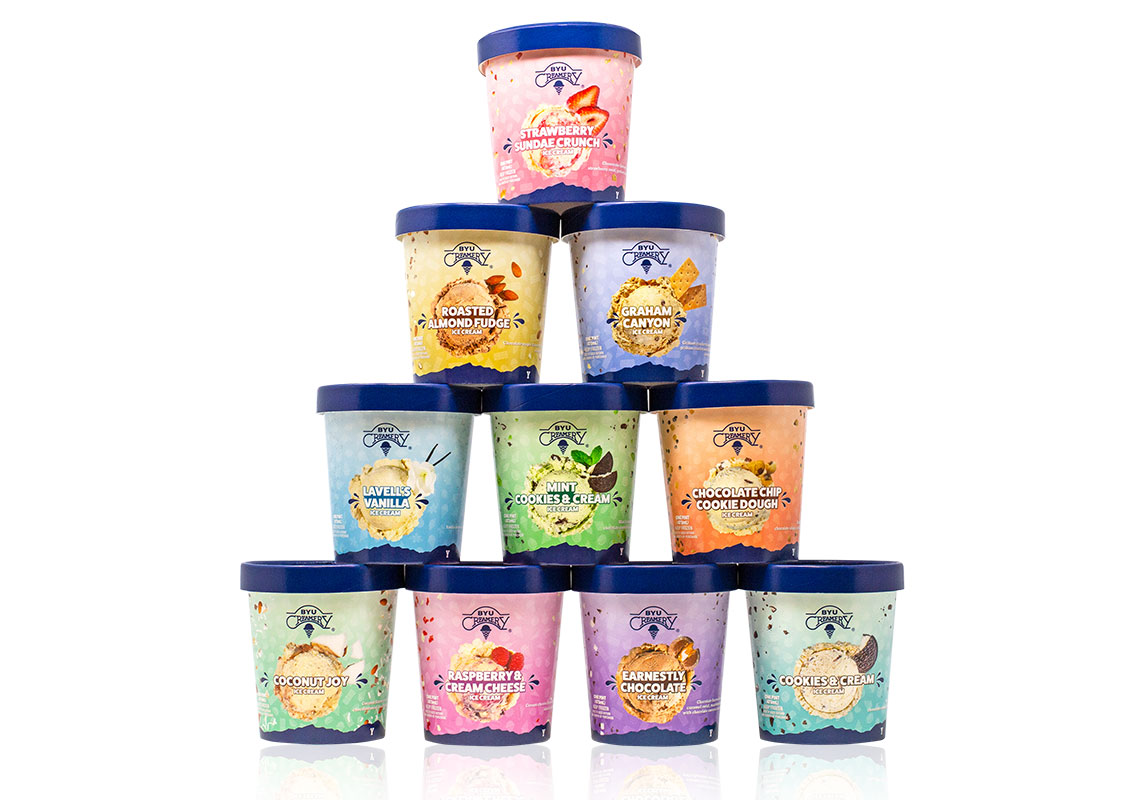 After visiting Ben & Jerry's facility back East, BYU Dining Services personnel concluded that sometimes small is the secret to big flavor. The result? Ice cream fans can now purchase pint-sized versions of their favorite BYU Creamery flavors, including Graham Canyon and Earnestly Chocolate.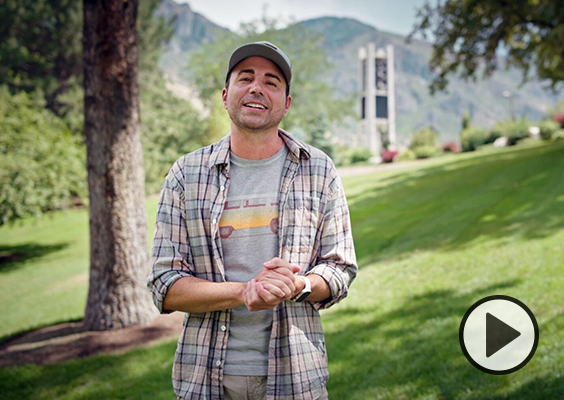 If you are a freshman this fall or the proud parent of a BYU student, here is a quick bit of advice from former NASA and Apple engineer, top YouTuber, and BYU grad Mark Rober. Take a look and pass it along. Rober visited the Engineering Building and his old dorm on campus last month. Stay tuned for his latest collaboration, this one with BYU engineering professors and students.