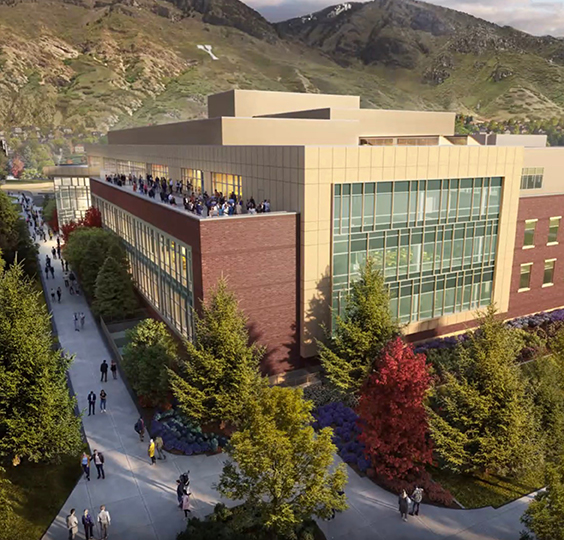 Plans to construct a new Arts Building for the College of Fine Arts and Communications were recently approved by the BYU Board of Trustees. The new building will replace the 57-year-old Harris Fine Arts Center, with demolition scheduled to begin in the first quarter of 2023 following the completion of the new Music Building. Construction of the new Arts Building is expected to be completed toward the end of 2025. Get more details and see interior renderings.
"Tevye is packing up, and he finally says, 'Let's go.'" This line from Fiddler on the Roof highlights Tevye's acceptance of change and is a fitting end to the final musical-theater performance in the HFAC. Play director David Morgan says the building, set to be retired later this year, has been a second home to many music and arts students—"a place they feel like they belong."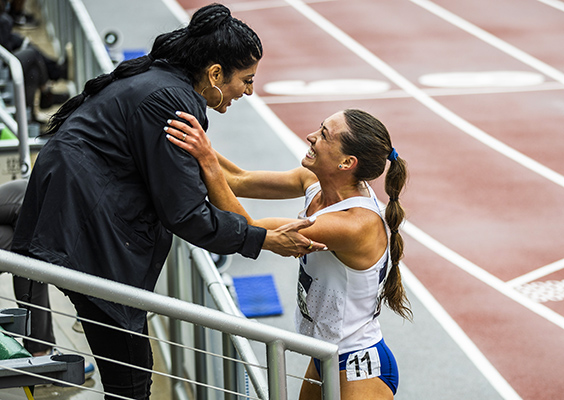 Courtney Wayment capped off her BYU career rewriting the record books as she won the 3000-meter steeplechase national title and led BYU BYU women's track and field to a ninth-place finish at the NCAA Division I Outdoor Track & Field Championships. Read why she insists her recent individual national title was a team win. Wayment joined javelin champion Ashton Riner to mark the first time that two BYU athletes have won individual titles at a single NCAA national championship since 2005. See highlights in this photo essay captured at Hayward Field in Eugene, Oregon.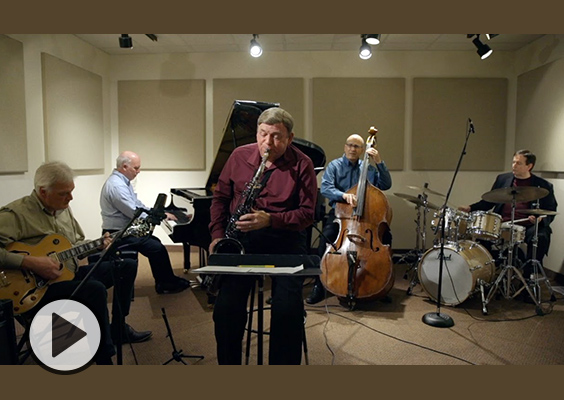 "All art is a process of organization," says BYU music professor Ray Smith. The BYU faculty ensemble Q'd Up uses piano, bass, saxophone, guitar, and drums to, as Smith puts it, organize vertical and horizontal "sound colors" and create something new together. "It's amazing to me that God lets us be a participant in this creative process of organizing," says Smith. Watch to the end of this jazzy new video to enjoy Q'd Up's performance of "Bottom Eaves" by Jay Lawrence.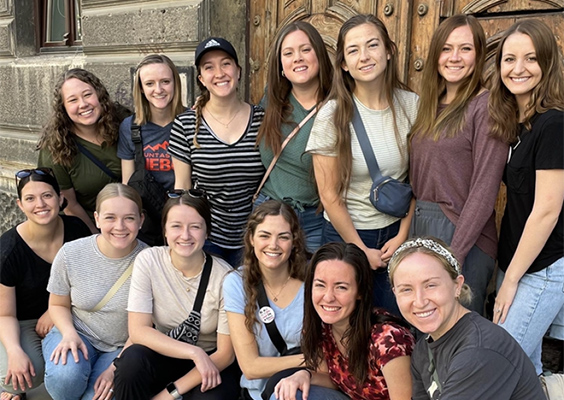 BYU's College of Nursing global health study abroad concluded last month with an unexpected opportunity to aid Ukrainian refugees in Warsaw, Poland. "Because of the things I've learned at BYU, I can go forth and serve and I know I can make a difference and ease burdens," says BYU nursing senior Symbria Lewis. "Offering a listening ear made a difference."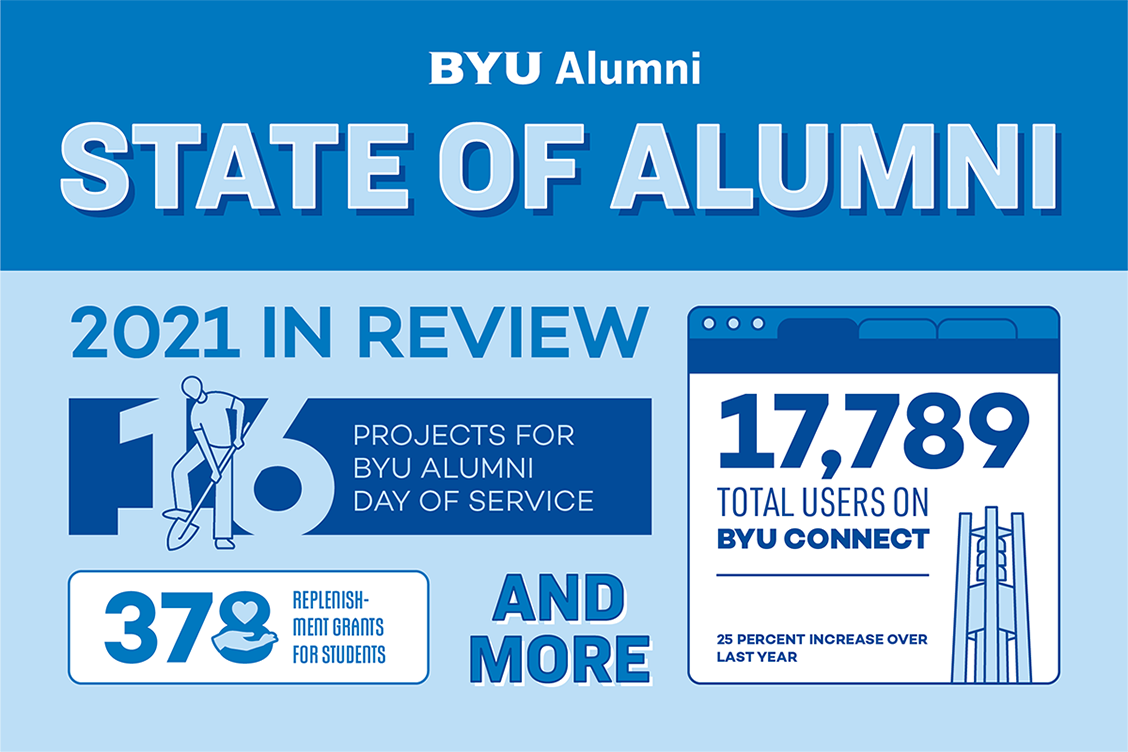 BYU Alumni had another successful year in 2021. Here's a quick look at the numbers for service projects, replenishment grants, chapter activities, and more. Want specific stats from your state? Check out where fellow BYU alumni live and work, as well as what they studied on this interactive info page.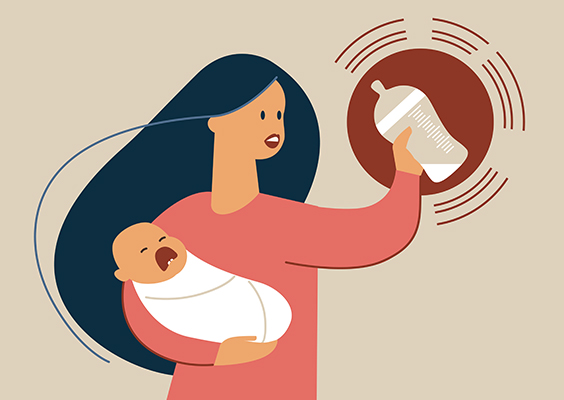 This year's unprecedented formula shortage sent parents driving hours in search of food for their babies, only to stare at yet more empty shelves. Even before the Cronobacter sakazakii bacterium shut down a formula factory in Michigan last February, BYU food-science professor Bradley Taylor and his students were conducting research into the pathogen that threatens the health of babies. Learn more about their work and get Taylor's take on issues at play behind the shutdown.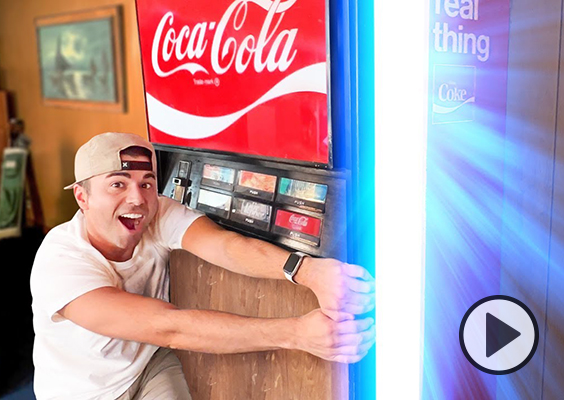 For the past year and a half, BYU grad and NASA engineer turned YouTube phenom Mark Rober has been constructing a hidden engineering lab, which contains secret passageways, the world's longest Hot Wheels track, and a tennis-ball cannon. See his top 10 lab inventions.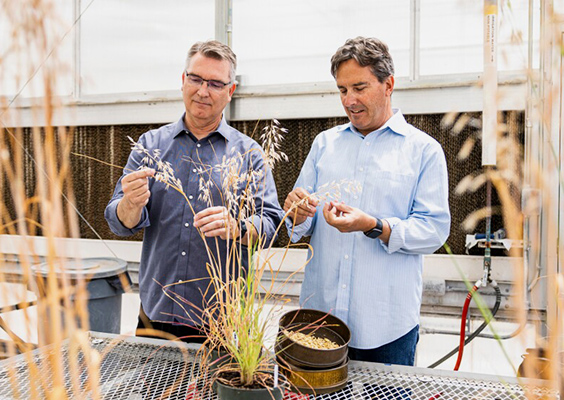 For the first time, researchers have sequenced the entire genome of a modern oat, a Swedish variety called Sang. BYU plant and wildlife sciences professors Jeff Maughan and Rick Jellen played an important role in the international project, sequencing the genomes of two of oat's ancient progenitors to elucidate its evolutionary history. The group's findings were recently published as the cover article in the science journal Nature.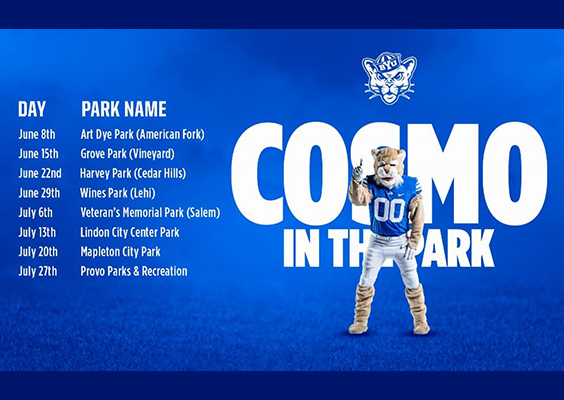 BYU Athletics is hosting meet-and-greet activities at parks throughout Utah County on Wednesdays in June and July. Cosmo will be joined by BYU cheerleaders to meet with fans and pose for photo opportunities.