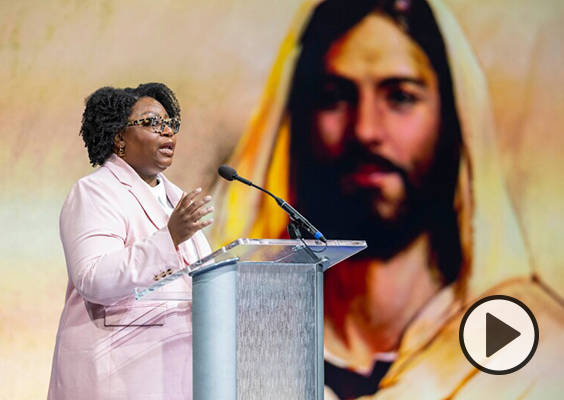 "God is always trying to talk to you—even when you are unable to perceive it. Most often, He's trying to tell you He loves you and that you are His priority." In a recent devotional, Sister Tracy Y. Browning shared four ways Heavenly Father works to preserve His relationship with us. Read a recap, watch highlights, or enjoy the full address.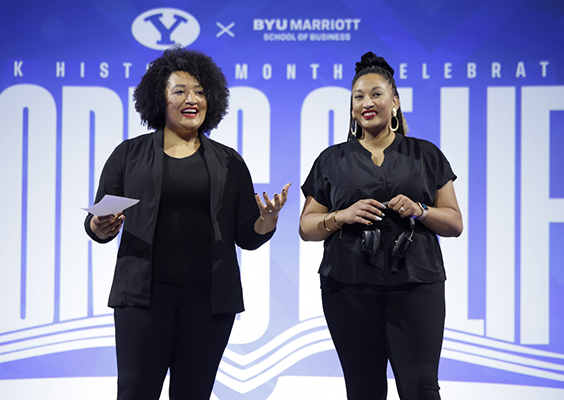 BYU Athletics partnered with the BYU Marriott School of Business for a Stories of Life event on the Marriott Center floor in celebration of Black History Month. Hundreds from the BYU community gathered for the event, emceed by Alexis Bradley and Chante Stutznegger (above). Read more and hear stories shared at the event by Black individuals with BYU connections, documenting personal and family experiences.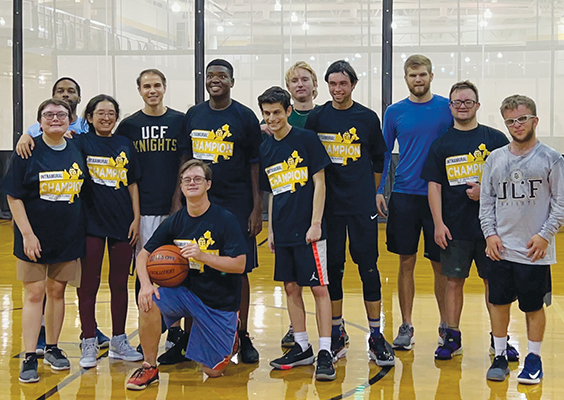 BYU grad Thomas Knapp (fourth from left) and his Special Olympics basketball team pose with pride after winning an intramural championship. Read how and why Knapp finds time to serve his community while working on his medical degree at the University of Central Florida.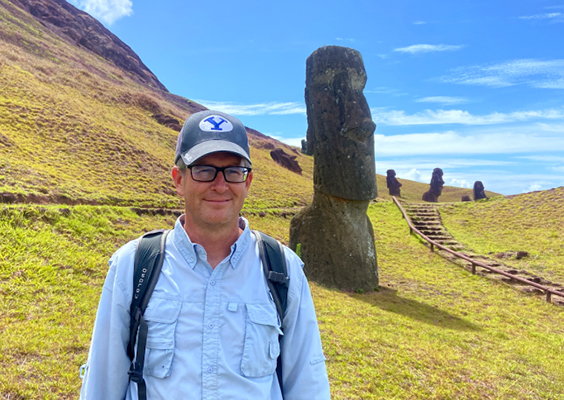 The U.S. State Department recognized BYU as a top producing institution for Fulbright scholars—a prestigious recognition for a handful of universities with the most individuals selected for the Fulbright Scholar Program. With nine Fulbright scholars, BYU ranks No. 3 among doctoral research institutions. Learn about BYU journalism professor Ed Carter's experiences as a Fulbright scholar in Chile last fall and see the full list—and study destinations—of BYU's other faculty honorees.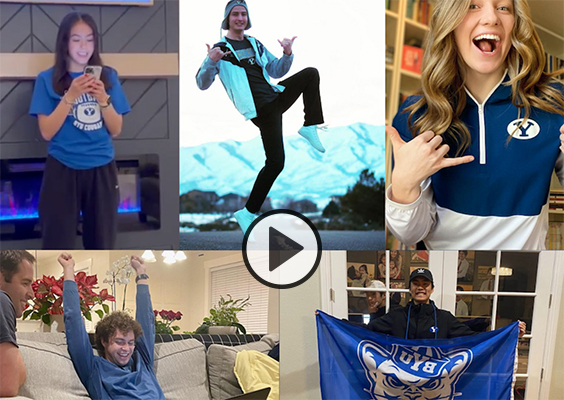 Recently BYU sent out admission and scholarship decisions, inviting thousands of applicants to come to Provo. Check out this heartwarming video of future students receiving their BYU acceptance letters. Congrats, new Cougars!