Dear Friends: We're thrilled to
celebrate
with more than 6,800 new BYU grads this year! We welcome you to our ever-enlarging family of alumni and look forward to hearing about your adventures as we all go forth to serve. —
Hillary Nielsen, BYU Alumni President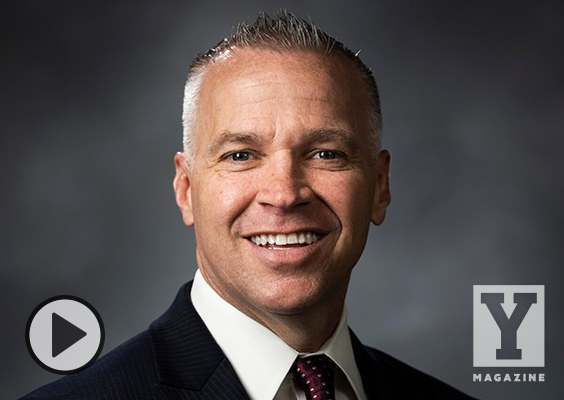 What's the probability that the 14th president of BYU would love faculty basketball and family pickleball, turn down a job with the Philadelphia Eagles, and prefer a PB&J over most other foods? Sounds like a question for former stats professor Shane Reese. In Y Magazine's latest podcast, President Reese chats with host Whitney Archibald about his time at BYU, his interests, and his family.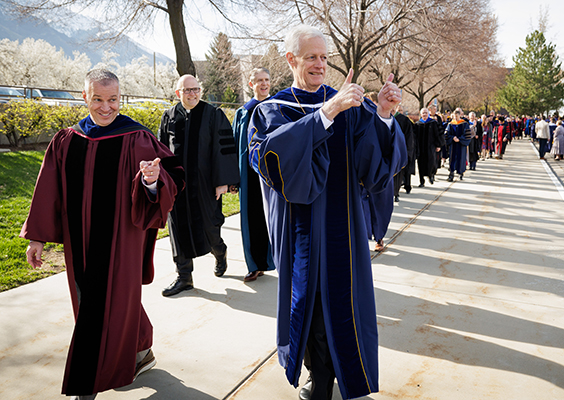 With a "Whoosh Kevin" thumbs-up and a cheeky smile from the outgoing and incoming BYU presidents, the graduation processional began on a sunny spring morning in Provo. Take a look at the dozens of images in this photo essay of BYU's 2023 commencement exercises.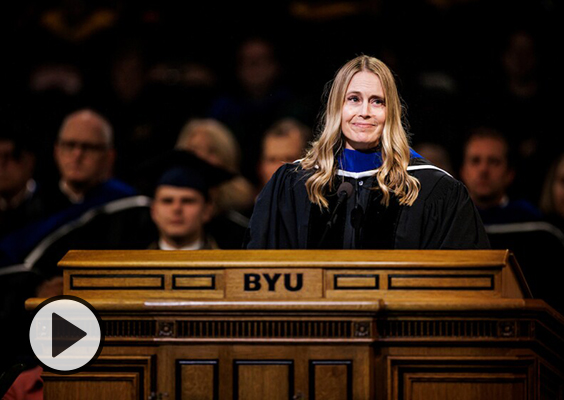 Hillary Nielsen, president of the BYU Alumni Association, asked the 2023 graduates to become influencers for good. "With 'BYU alumni' added to your list of identifiers, you will be a representative of BYU wherever you go and in whatever you do," she said. "It is my hope that you generously contribute your time, talent, and—whenever possible—treasure, as you actively seek opportunities to utilize your BYU education to benefit others." Watch the complete address here.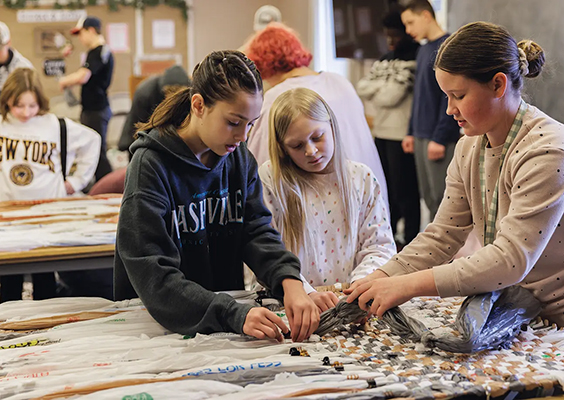 In 2011 Elder M. Russell Ballard challenged BYU alumni couple Bill and Sidney Price to implement a website that could fulfill ongoing community-service needs all over the world. It started small, but now the JustServe website and app have led to a wave of Church and interfaith groups serving in their neighborhoods (with more than 770,000 projects so far), including LDS missionaries laboring at an evangelical church's charity.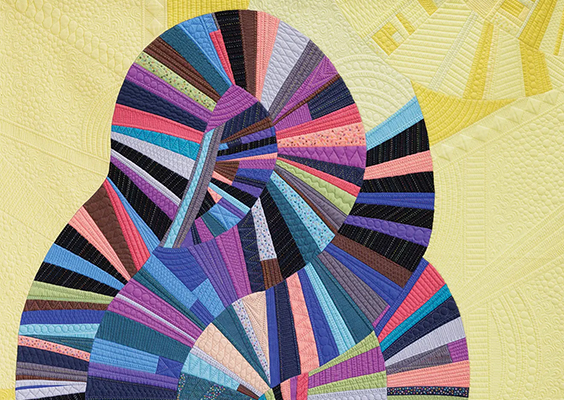 BYU alumna Brittany Burton likes to test her improvisational limits, and her artistry has received acclaim, including an award for her piece Madonna (above). "[Quilting has] long been marginalized as women's work," Burton says. "But today quilts are being recognized as works of art and great skill." Learn more about Burton and see another meaningful artwork: With These Stripes: Black and White America.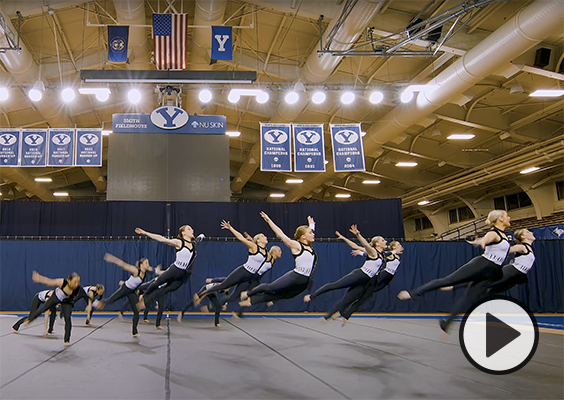 Moving to the music like black and white keys, the Cougarettes performed to Billy Joel's Piano Man. This artful routine won the jazz title in the D1A division of the 2023 NDA College Cheer and Dance Championships.