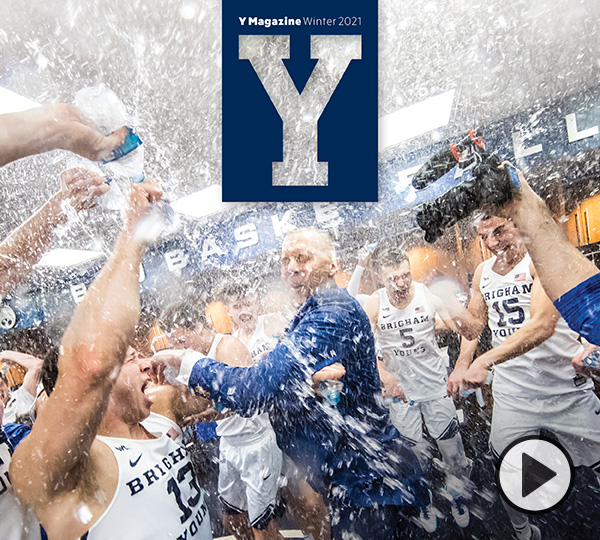 Coming soon to a mailbox near you:
Y Magazine
, the renamed and redesigned flagship magazine of BYU, replacing
BYU Magazine
with an all-new vibe. With origins in
The Alumni Announcer
(1920s),
Brigham Young Alumnus
(1940s–'60s), and
BYU Today
(1970s–'90s),
Y Magazine
is wider, more visual, and should be in your hands in a few days. Right now, you can take a sneak peek online, with
a slam-dunk cover story on Mark Pope,
a think-piece on
the relationship of faith and science,
and
tons of alumni stories.
Read about the reasoning and recipe for the latest buffet of all things BYU:
"A Feast for Brighams and Youngs."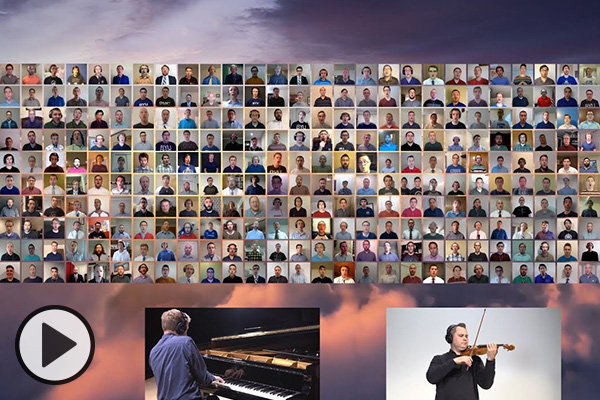 On March 12, 2020, all BYU choir performances were canceled due to COVID-19. In the months following, past and present members of the BYU Men's Chorus assembled in a virtual choir to perform
"You'll Never Walk Alone,"
from the musical
Carousel
by Rodgers and Hammerstein. Enjoy what Men's Chorus members describe as a "song of hope, love, and unity [that] lifted our spirits as we sang it during some very dark days."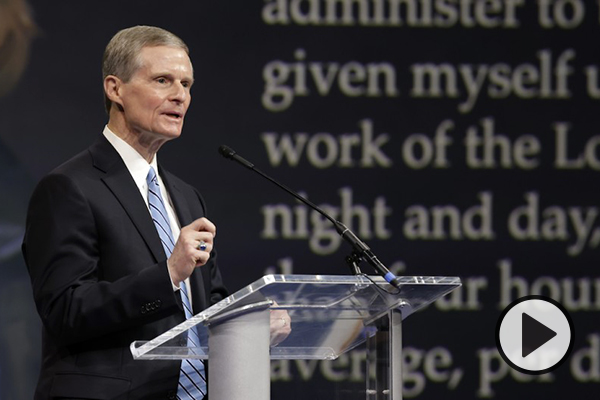 Elder David A. Bednar, a member of the Quorum of the Twelve Apostles, delivered this week's devotional address. He spoke about modern-day miracles and the faith-filled connections of temple work in 1846 Nauvoo and when the pandemic closed temples in 2020.
Read a recap of his speech
or access
video highlights and the full address.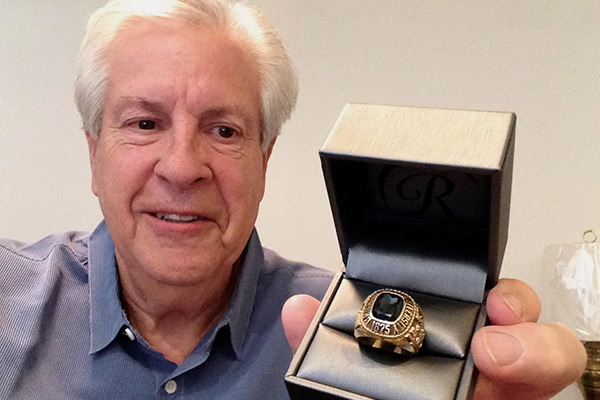 After nearly five decades, a BYU class ring found its way back to Eric Paul, a grad living in Mesa, Arizona. "I can't tell you how elated I was to receive word," he says. "I'm reminded of two of my favorite quotes: 'For friends at first are friends again at last,' and . . . 'My Precious.'" Get all of the details on
the BYU Alumni site.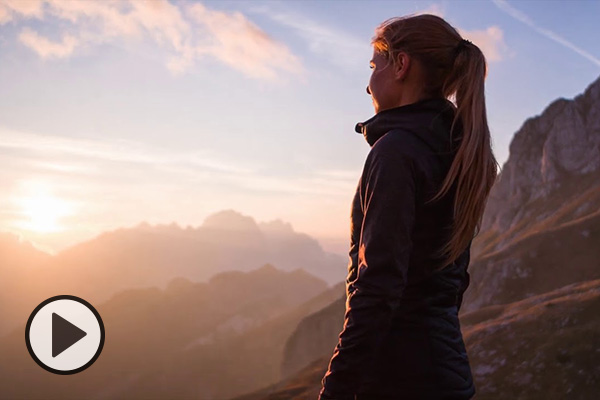 While hiking in the Grand Tetons, BYU Broadcasting director Michael Dunn learned how climbing mountains—both literal and metaphorical—helps us develop strength, courage, and faith. Dunn shared his inspiring views in
an October 2019 devotional address
. Now you can wonder and ponder "Why Mountains?" in this
inspiring short video.