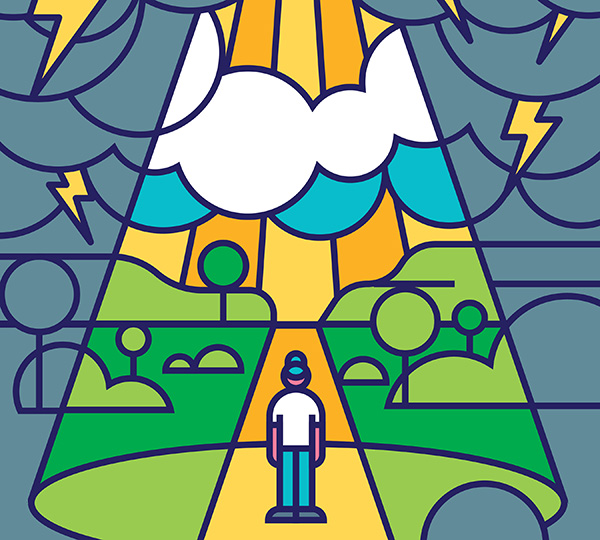 Let's be honest, it's been a rough couple of years. And times still feel tough. So is it time to despair or are better days on their way? BYU experts on mental health, racial harmony, sexual safety, politics, the environment, cancer, social media, and marriage share some of the reasons they remain hopeful for the future.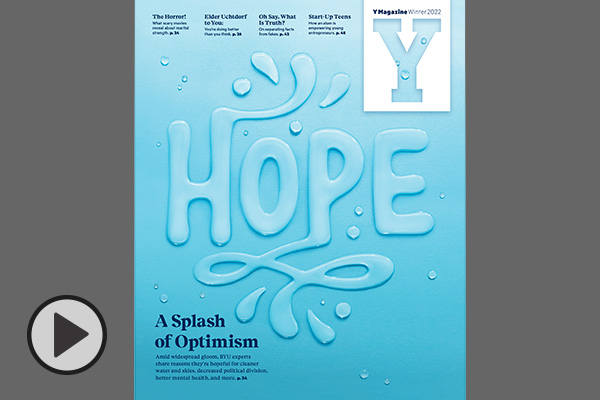 Alumna Becca Clason is a talented stop-motion animator and tactile lettering artist who uses all kinds of stuff—from candy to loose change to leafy greens—to build mesmerizing typography and art. For the winter issue of Y Magazine, she worked wonders with actual water, using surface tension to create a literal splash of hope. Check out her Instagram explainer to see how she pulled it off.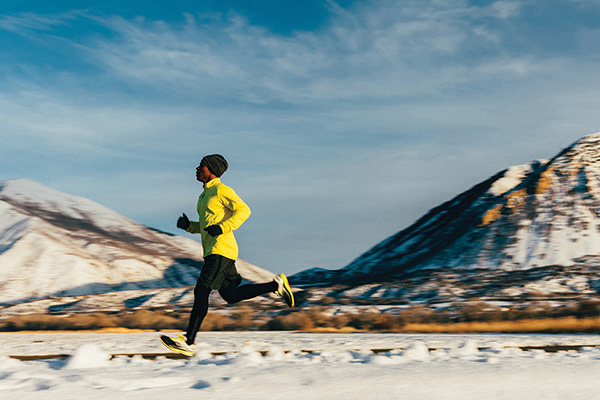 "Crazy runners"—those who log more than 100 miles a week—experience less intervertebral-disc degeneration (good) but also decreased spinal bone density (bad), according to recent studies by exercise-science professor and marathoner Ulrike Mitchell. Now she is searching for the "sweet spot" for spinal health—that amount of running that preserves discs without deteriorating bones.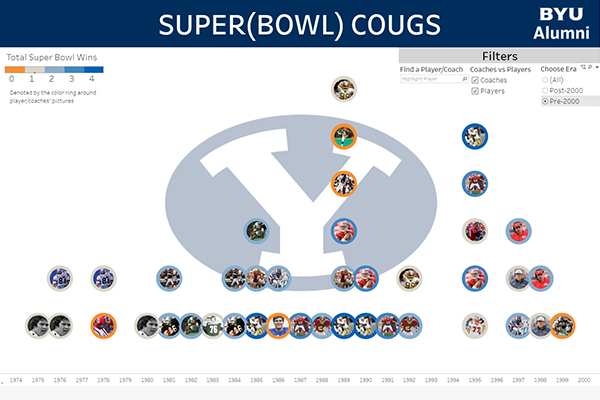 It's the end of the NFL season and time to ask: how many Cougars have played or coached in past Super Bowls? Take a moment to mouse around this huddle of former BYU greats who not only played in the NFL but made it to the league's biggest game.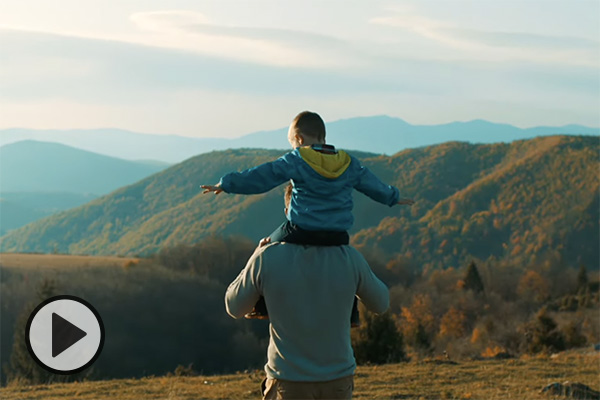 Already need to reboot your New Year's resolutions? With a new month, improving your spirituality is a great goal to consider. Watch this inspiring short video to hear what President Russell M. Nelson says about drawing closer to Heavenly Father through self-reflection.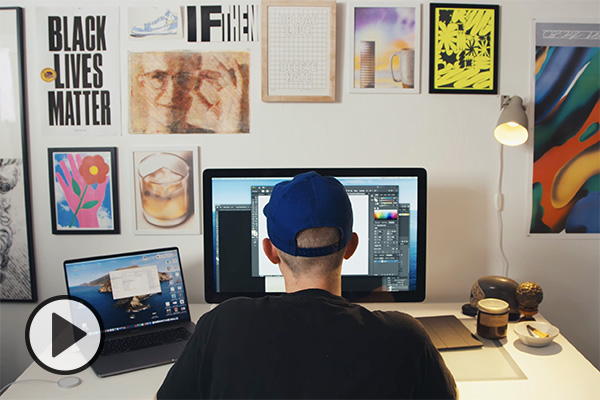 Hunter Young, a student in BYU's graphic-design program, won back-to-back Communication Arts awards for his projects Strike and OMSI. Watch his success story, along with three more from advertising, music, and theater.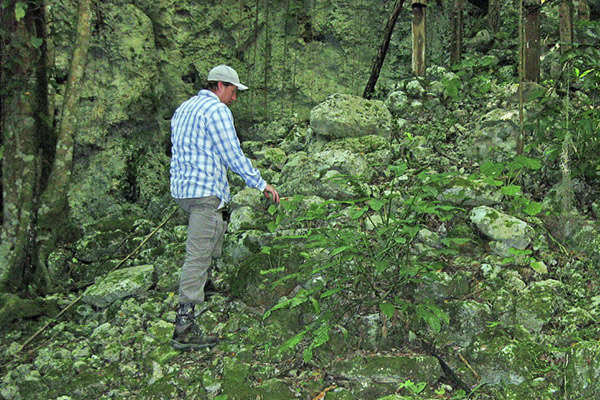 Do you really love chocolate? Well, it appears the ancient Maya likely loved cacao—the plant chocolate comes from—just as much. They considered it to be a gift from the gods and even used the beans as currency. The location of the ancient sacred Mayan cacao groves has long been a mystery—until now. Learn how a team of BYU researchers used soil analysis to make an exciting discovery in the sinkholes of Mexico's Yucatan Peninsula.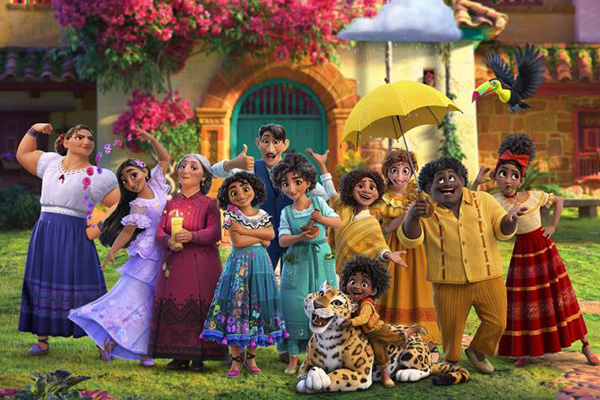 If Encanto had been set in the modern-day United States, would Mirabel, a Latina youth, show such strong connections to her family? While many American teens pull away from family as they spend more time alone or with friends, new BYU research suggests that Latino teens in the United States may not follow the norm. And, says family life professor Jocelyn Wikle, that difference is rooted in distinctive cultural norms and family values. Get more details here.