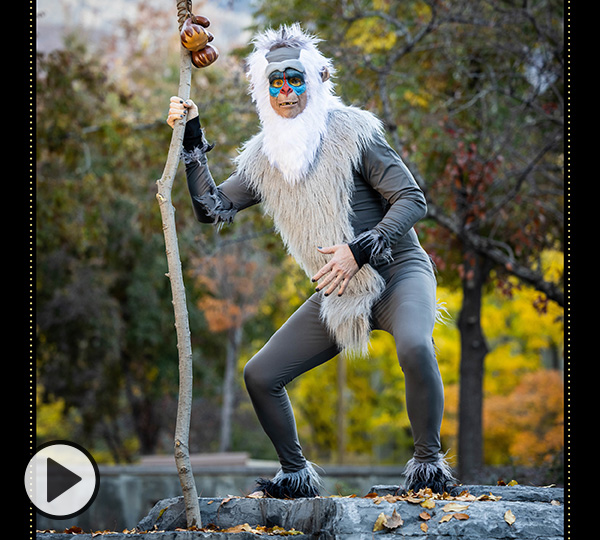 For years BYU athletic director Tom Holmoe's over-the-top costumes—Abraham Lincoln, Voldemort, and today's Rafiki from
The Lion King
—have been a closely guarded secret. And, until now, so has been the team and process that make it happen.
Take a peek behind the curtain
and, at the end of
the video,
enjoy a time-lapse of makeup artist Jennine Hollingshaus conjuring Holmoe's 2021 costume.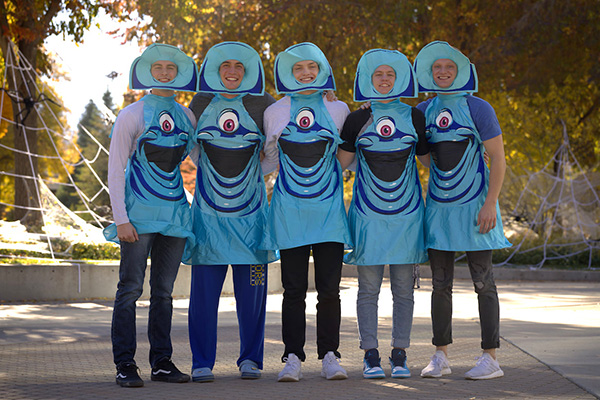 Spooky season is back, and this year's campus costumes do not disappoint. From scary monsters to cartoon and film characters, see how students and faculty celebrated Halloween this year in
this clever and creepy photo gallery.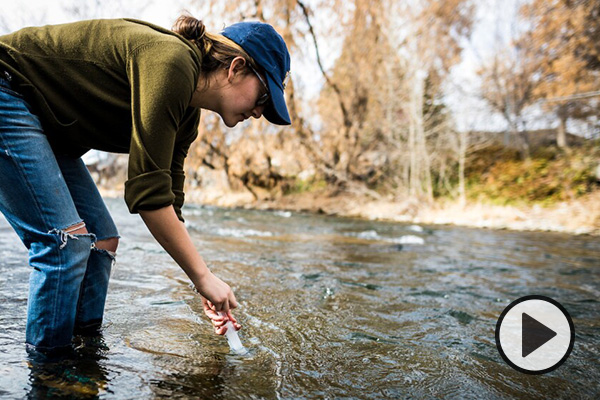 The effect of megafires on the Utah ecosystem has been alarming, according to new research from BYU scientists. In fact, the Pole Creek megafire in 2018 prompted a 2,000-fold increase in sediment erosion, making Utah streams look more like chocolate milk than water. BYU researchers also say
there's more to the story.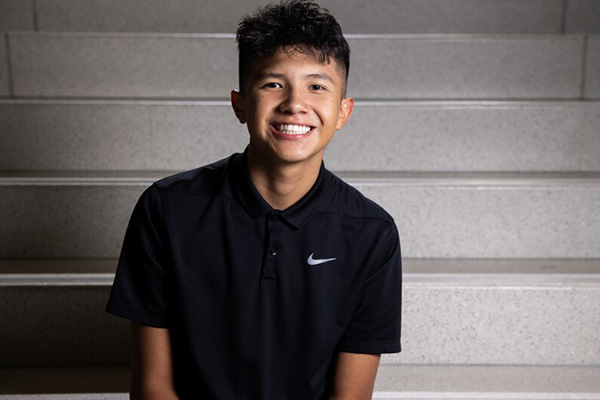 When George Martinez was in high school, the thought of attending BYU was somewhat of a distant dream—his parents, who immigrated to Utah from Mexico, never had the opportunity to attend college. But thanks to a full-ride scholarship from the Utah Jazz, Martinez
is starting a new family tradition in higher education.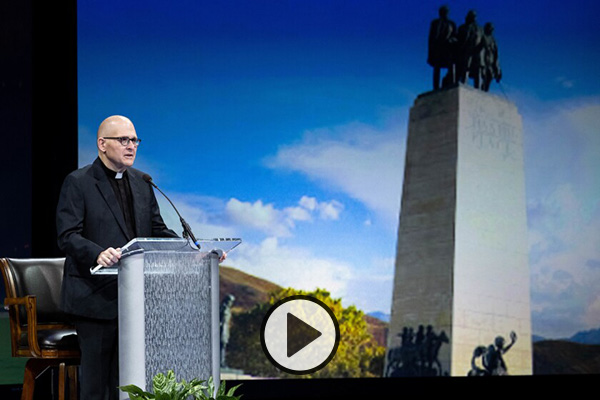 "This is the time; this is the place," said Rev. Dr. Andrew Teal, a chaplain and fellow at Pembroke College, in his BYU forum address this week. It is time, he said, to "build each other up in truth and love—not saying brittlely, 'This is all I am; don't ask me to change' but saying, 'Whoever I am, whoever you are, we are the Lord's. Together, let us grow into the full stature of Christ.'" You can
read a summary,
enjoy a
highlight reel,
or
view the full address.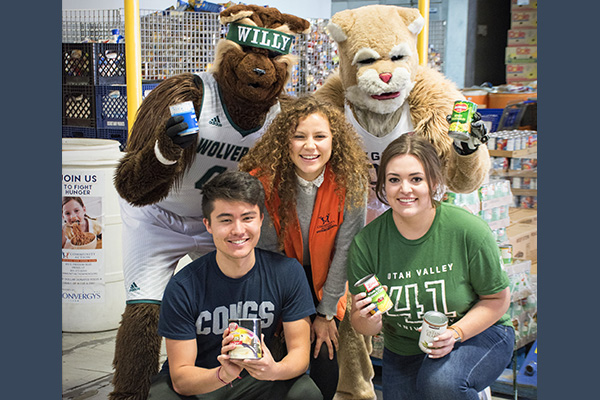 With a goal to raise $64,000 (one dollar for every seat in the LaVell Edwards Stadium), BYU and UVU are partnering to lead this year's
Valley United Against Hunger Food Drive
starting Nov. 6. For every dollar
donated,
you can feed a family of four for a day. Also, you can donate your registration fee for the
virtual Y Run
and be entered to win cool prizes.
Skateboarding has taught Xan Marcucci a thing or two about balance—a useful lesson as she combines her love of skating with raising her daughter, Ellie. Marcucci is one of the subjects of
Skaterhood,
an award-winning BYU capstone film exploring resilience from the perspective of mothers who skateboard.