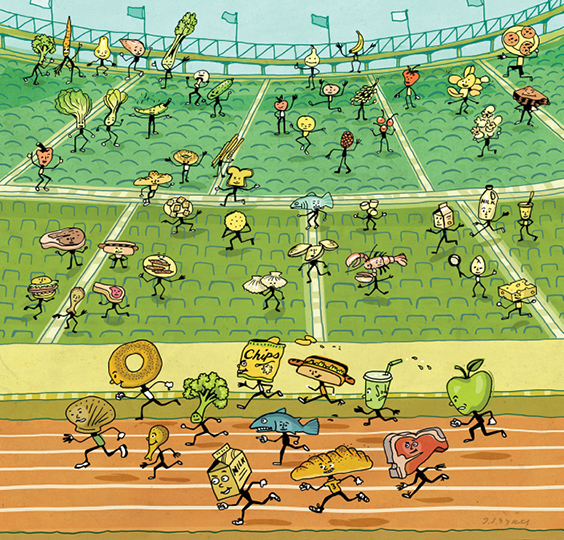 Before your kids (or you) load up on Halloween treats tonight, it's probably a good time to consider your dietary plan and strategies for overall good health. It's not easy: in the stampede of competing dietary advice, how do you pick a winning eating strategy? BYU experts offer three different models for you to consider.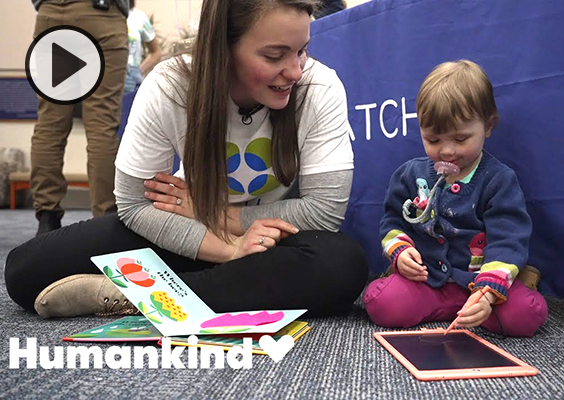 Shawen Christenson-Bueckers was a BYU freshman when she decided to sign up to be a bone-marrow donor, a decision that saved the life of 2-year-old Amelia Bellemore. After a year of only being able to exchange letters, Shawen and Amelia's family finally met on campus. Witness the tearful reunion and learn why this BYU nursing student (now a grad) decided to become a bone-marrow donor for a complete stranger.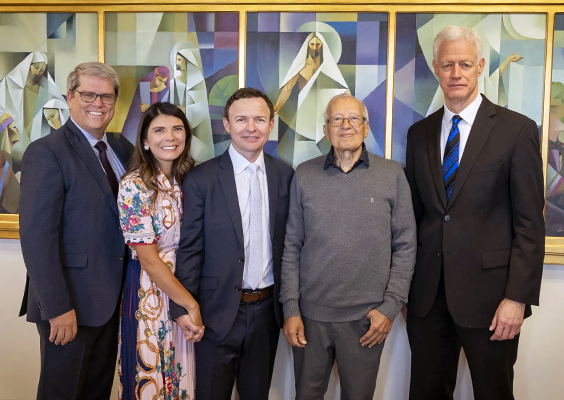 In new paintings by acclaimed sacrocubist painter Jorge Cocco (pictured, second from right) unveiled at the BYU law school earlier this month, Jesus Christ is depicted as an advocate, mediator, and judge, among other law-related roles. See the images and read the backstory to learn about the ongoing effort to use art to build faith among law students.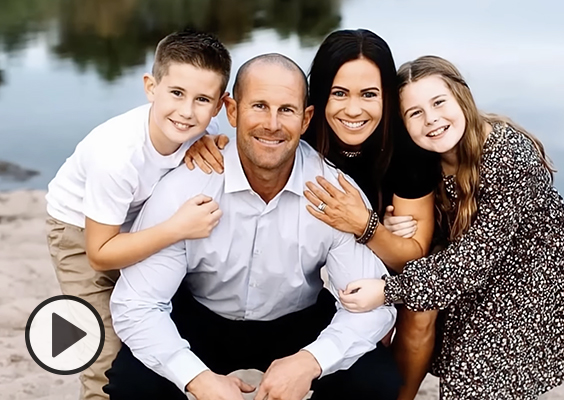 As BYU's winningest quarterback, Max Hall had it all—the wins, the storybook ending in 2009 against Utah, and more. But when he played professionally for the Arizona Cardinals, he found himself facing a drug addiction. It wasn't until his wife, McKenzi, helped him stage a comeback that Hall found renewed resolve and meaning. Watch this Deep Blue episode to see the reception Hall received when he returned to campus for a BYU football alumni game.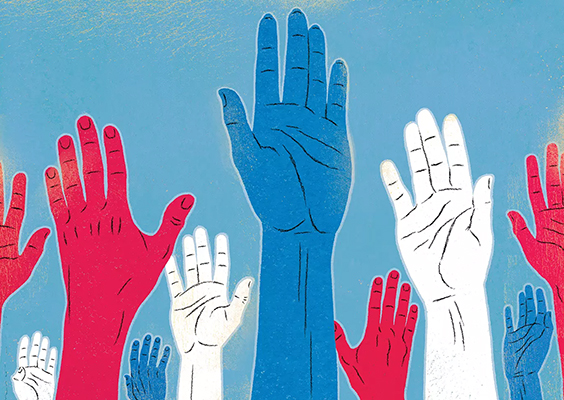 Can you think of synonyms—and antonyms—for faith, hope, and charity? Join BYU professor Jessica Preece in an exercise that can help disciples of Christ avoid the trap of cynicism in a world where politics can be messy, contentious, slow, and disappointing.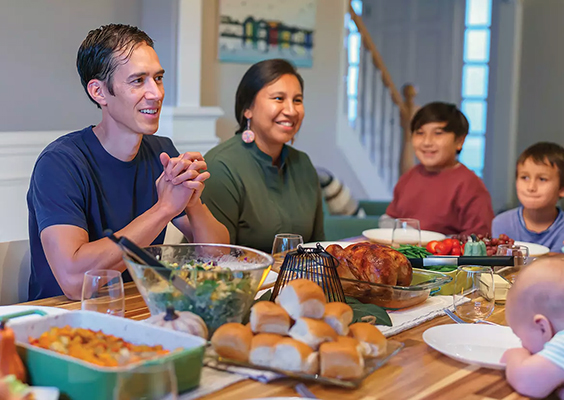 With countless distractions gobbling up more and more time, what can families do? BYU professors suggest that the solution may be simpler than we suppose. Dinner as a family is linked to better health, stronger relationships, and, for teens, higher grades and fewer risky choices. The research also shows that the timing of dinner can make a difference.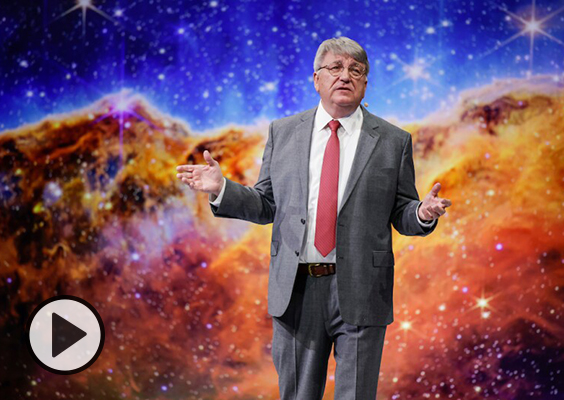 Ethnobotanist and former BYU professor Paul Cox delivered a forum address on how we can be better stewards of the Earth by exploring nature's "curiosity cabinet." By doing this we can not only increase our sense of wonder but also discover truths that can help solve serious world problems. Read a recap, watch highlights, or enjoy the full address.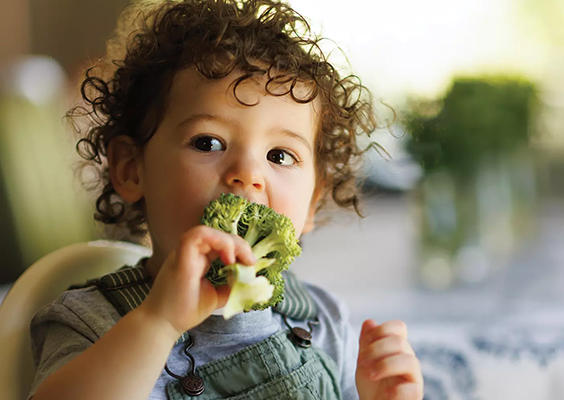 "One more bite." "Eat your carrots." "You can have ice cream if you try some broccoli." Have you used one of these statements recently to get children to eat their vegetables? If so, you're not alone. In encouraging healthy eating habits, adults need to be careful not to create conflicted feelings about food in their children. Learn four tips from BYU experts to help children develop a healthy relationship with food.