"What Christ knew is that, despite the tumult we feel all around us, God will prevail in the end," said Elder Clark Gilbert in his recent devotional address. After expressing his love for BYU—which is "prophetically led and will remain a spiritual beacon to the world"—the general authority seventy and CES commissioner shared four Christlike attributes that can bring us comfort during perilous times.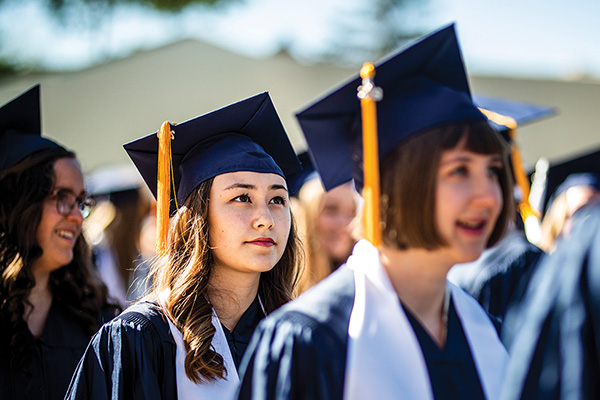 What is the BYU brand? You might think of the pursuit of truth or service to mankind, education for eternity or by study and by faith. But consider this—all that BYU stands for is embodied in students and alumni who are devoted to God and seek to serve in their families and communities. In other words—if you care about BYU, then
you
 are the brand and part of what makes it one of the exceptional universities in the world. As BYU launches a
nationwide marketing campaign,
you can
score some BYU stickers
and share an example of how you've seen BYU benefit the world.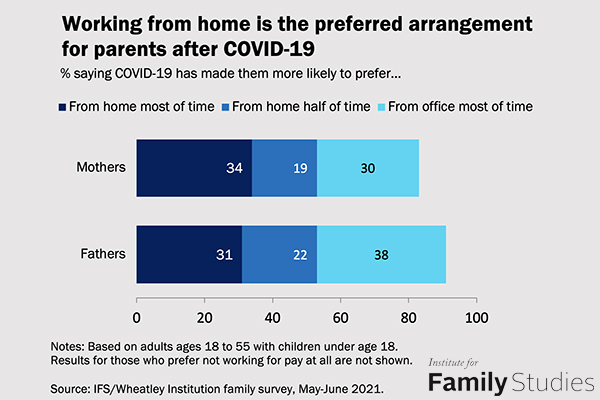 A lot of parents worked at home during the COVID-19 pandemic. And, according to information shared in a Wheatley Institution research brief, many of them enjoyed the freedom they found in captivity. Read how the possibilities for workplace flexibility created during the coronavirus crisis may have reset the way parents think about
what they want in their work and family lives.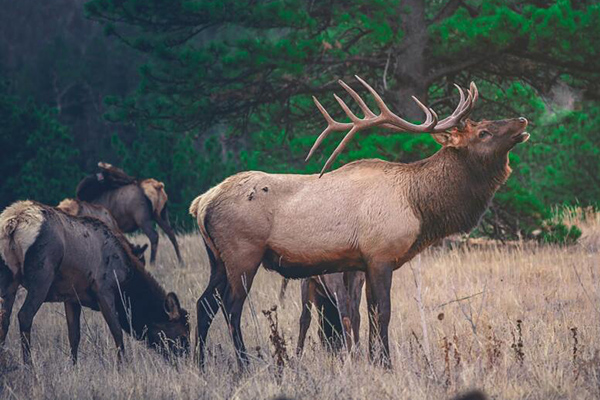 Research from BYU wildlife-sciences professors finds that when hunting season starts, elk in Utah hoof it away from public lands, where they can be hunted, and live on private lands, where they are safe from the hunt. And then, when hunting season is over, they mosey right back onto public lands. Elk counts from helicopter-based surveys following hunting season
confirm the interesting animal behavior
—and the problematic result: an elk population significantly larger than the state target.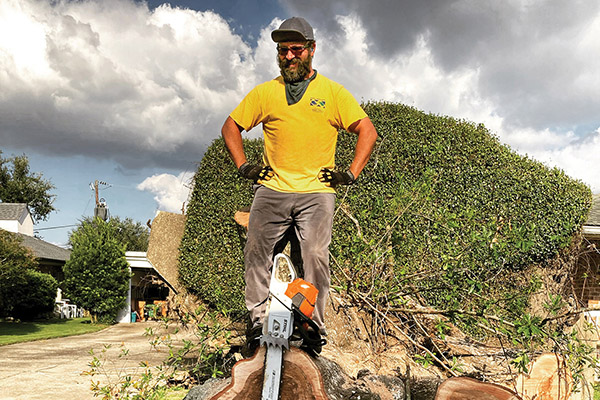 After Hurricane Ida struck southern Louisiana last August, BYU grad and bishop Paul Solouki contacted ward members to address their most pressing concerns, which often included mucking out houses, tarping roofs, and removing debris and trees. Firing up his chainsaw, Solouki worked alongside Helping Hands crews and others,
extending relief to strangers
from sunup to sundown for 32 days straight.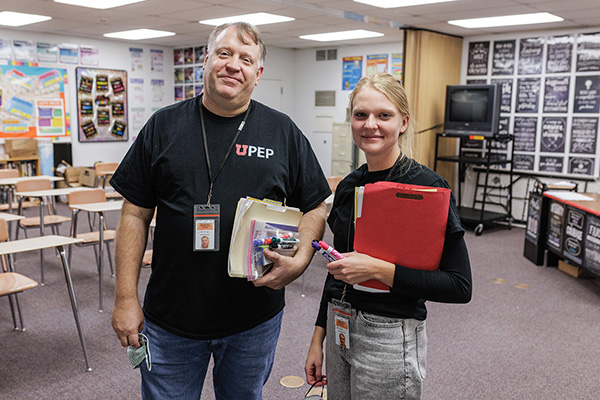 Why is a BYU history professor wearing a U shirt in a prison classroom? Well, it seems Matthew Mason and Kate Rolfson, a social-sciences teaching major, are willing to sacrifice their time—and don U gear—in order to provide higher-education opportunities through the University of Utah Prison Education Program. Learn how they are
changing the lives of inmates
at the Utah State Prison.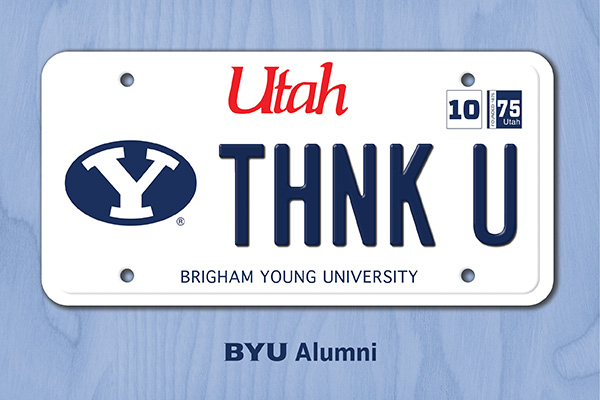 In 2021 BYU Alumni gave out $802,682 in Replenishment Grant scholarships to 378 students. In the 30 years of the program, BYU has provided more than 6,000 scholarships—totaling more than $10 million—to students. Thank you, alumni, for funding these scholarships through BYU Alumni chapter fundraisers, donations, and proceeds from BYU license-plate sales. Learn more about
Replenishment Grants,
your
local BYU Alumni chapter,
and
BYU license plates.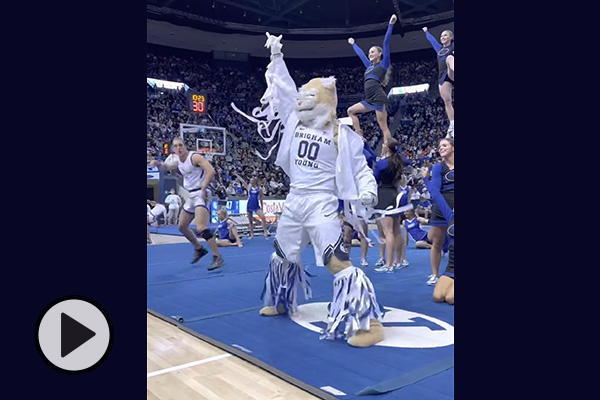 A groovy Cosmo, in his '70s-inspired white jacket with fringe, joined the Cougarettes and BYU Spirit Squad in a routine set to "Dancing Machine" and "We Are Family."
Catch the disco fever
in this 1-minute clip.