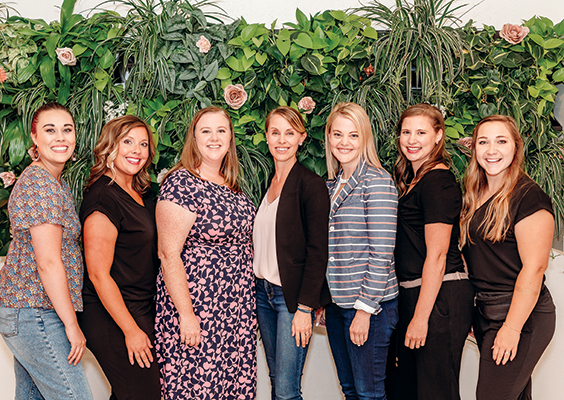 BYU grads Sara Sparhawk and Lyn Johnson recognized that there aren't good onboarding opportunities for women returning to the workforce after leaving "to care for families, churches, communities, and nonprofits." So these two BYU grads not only created an app to help women grow home-based businesses, they network with and mentor other women at regional collaborative events. Learn how and why they did it.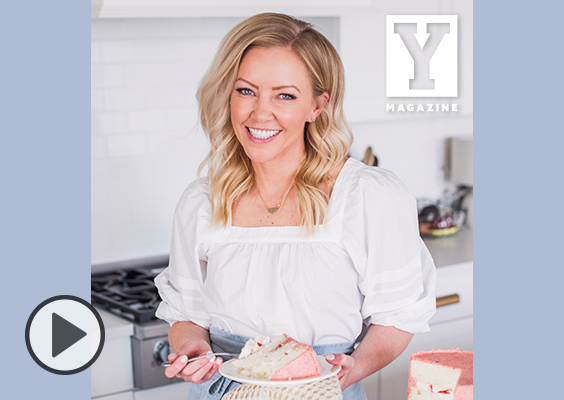 A new episode of the Y Magazine podcast is live. And delicious! Join host Whitney Archibald as she chats with fellow BYU grad Courtney Rich (above) about baking, business, and faith. Listen now and subscribe or follow so you don't miss new episodes releasing twice a month on your favorite podcast service. You can also get recipes for Rich's chocolate cheesecake and Biscoff strawberry cakes here.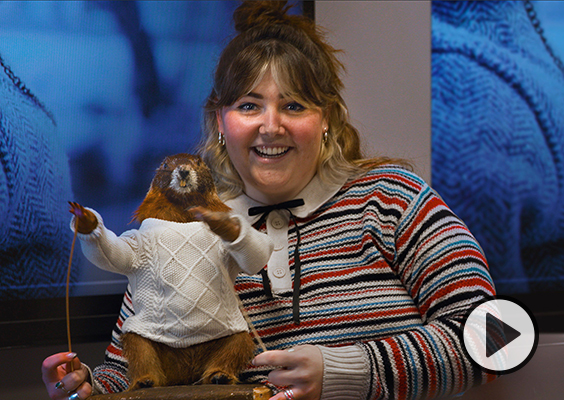 In the AdLab, you can find a talking groundhog considering a career change, flying cows, and other weird and wonderful ideas from the minds of BYU's brilliant advertising students. On the occasion of the AdLab's success at the College Television Awards—BYU students won for best commercial and all three student Emmy nominees were BYU projects—AdLab creators share what makes the program so successful and inspiring.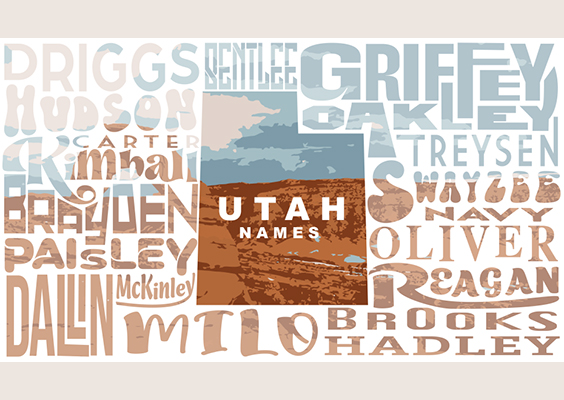 In 1998 Kaden, Brayden, and Jaden were popular baby names in Utah. A few years later, when those three became more common across the United States, Utah had already moved on to Oliver, Henry, Paisley, Brynlee, and Hadley. Although Utahns are known for their one-of-a-kind monikers—such as Treysen or Swayzee—a new book edited at BYU shows that Utah parents have a long history of setting American naming fads. Read more here.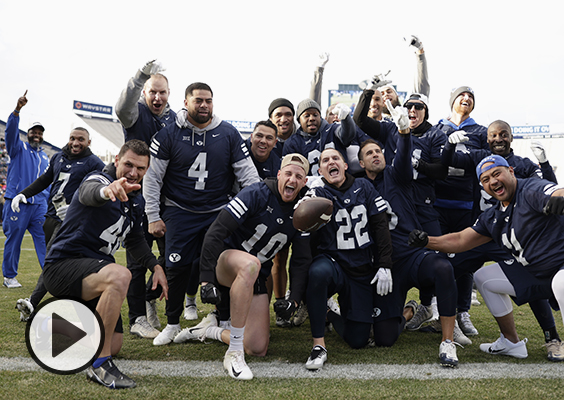 Once again the outcome of the BYU alumni football game came down to the last play. But this year it was the defense stepping up to secure the win. Get the details of Team Navy's 26–20 win over Team Royal in the second annual alumni game last Friday. BYU football's defense also stood tall in the spring scrimmage, forcing seven punts and two turnovers in the stadium just before the alumni game.
Vocal Point's new music video, "Fear Is Not Welcome," is a great addition to any Easter playlist. This performance features Motown gospel singer Brian Courtney Wilson singing with Vocal Point mixed with inspiring clips from The Chosen. Check it out.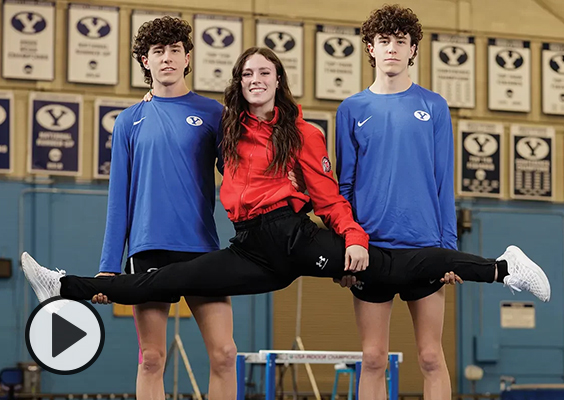 The Thompson triplets are nothing if not competitive. Creed and Davin run on BYU's cross-country team, while their sister Sage is a gymnast at the University of Utah. The athletic siblings are each All-Americans who aren't about to be outdone by each other—in academics, health, or their respective sports. Watch the Instagram reel and read the story.