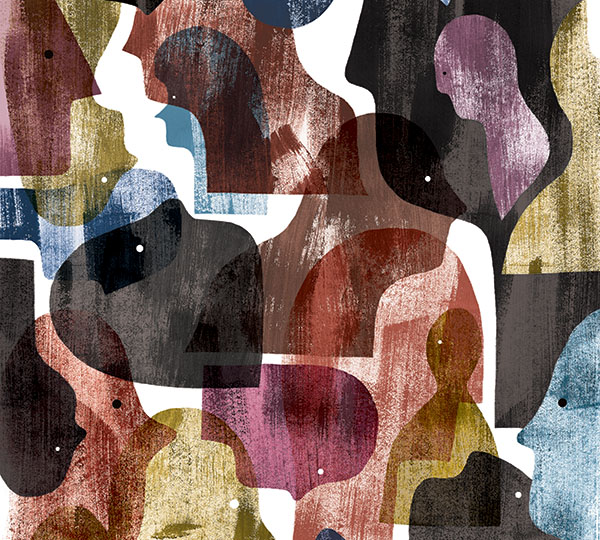 Not seeing differences—such as skin color or income level or disability
—
should not be the goal, says education professor Ramona Maile Cutri, when it comes to
helping ourselves and our children to have more awareness
of the racism and other challenges those around us face. Instead, she says, "when parents and children deepen their understanding of what marginalized groups face, their hearts expand and they judge less." Learn what questions we can ask ourselves and how to better
teach children to be loving and inclusive.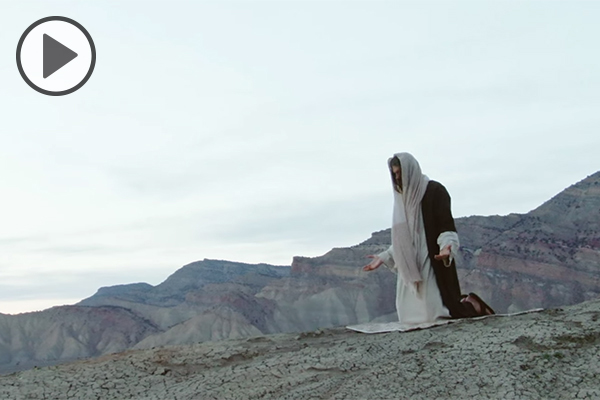 Christ's commandment to "be of good cheer" often comes in the midst of adversity. Faith in Christ isn't a guarantee that we won't have trials, but, in this inspiring short video from BYU Speeches, retired BYU religion professor Camille Fronk Olson testifies that
no trial is more powerful than the peace of His grace.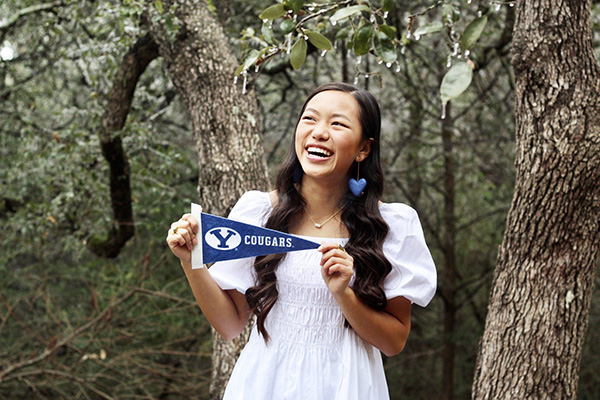 Last weekend BYU sent out admission and scholarship decisions, inviting
Hannah Larson
(above) and
thousands of other applicants
to come to Provo. This year's applicant pool was high quality, competitive, and larger than the past few years. As a result BYU admitted a smaller percentage of those who applied: approximately 12,400 freshman applications were submitted this year, and about 59 percent were offered an admission spot.
Congrats, future Cougars!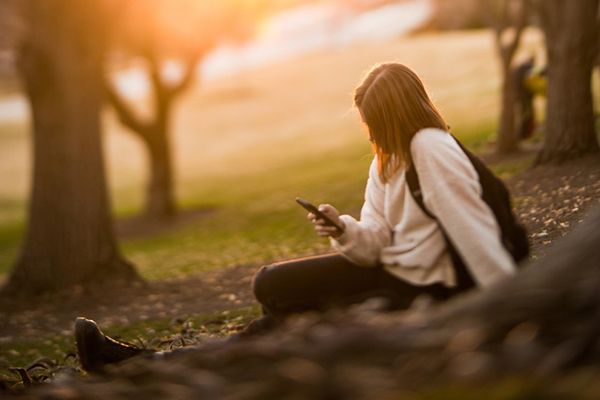 For certain groups, the answer is yes, according to troubling findings from the longest study to date on the effects of social media on teens. In particular, the BYU research found a correlation between time spent on social media and suicide risk among teenage girls.
Read details,
then find tips
in these videos
on how to use social media in a healthy way.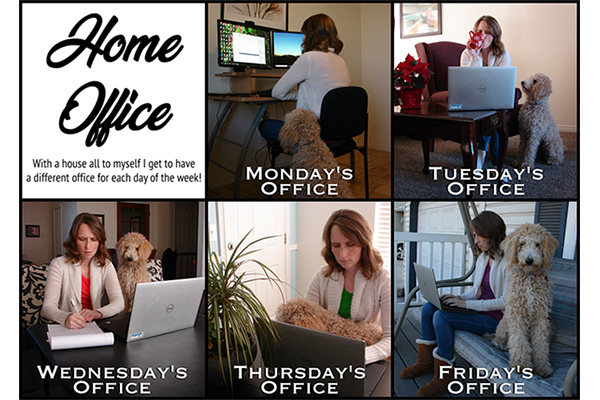 Take a look behind the scenes of BYU during a pandemic. From hammocks to backdrops to multiple monitors and treadmills, BYU professors and employees have found creative solutions to working at home with kids and pets.
Slide through the gallery
of user-submitted photos and discover a bounce house, pet portraits, and a cameo by Darth Vader.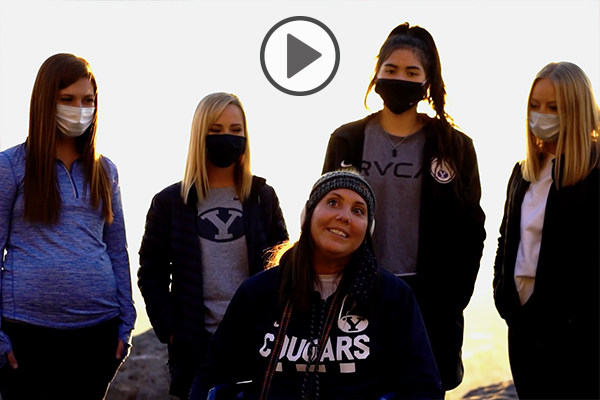 Kylie Webster, a BYU grad and
former women's basketball team manager,
wanted to hike the Y ever since her freshman year, when she saw it lit up for Homecoming. But it never seemed possible, given the limited use of her legs due to Leigh syndrome, a rare neurological disorder. Last year, however, with some help from her friends—and an ATV—
she finally made her way up the mountain
and hiked the last section of the trail to the symbol of her alma mater.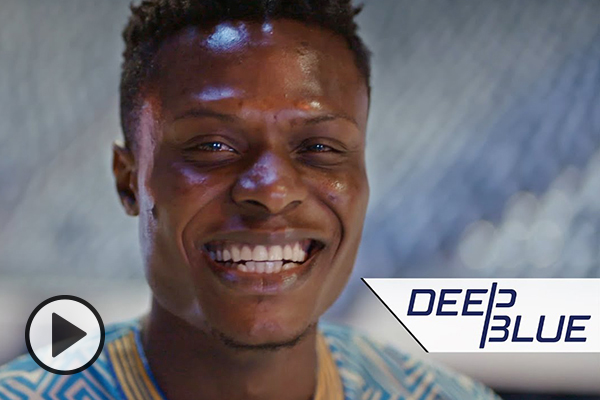 Ready to be inspired? Gideon George's
journey from a remote village in Nigeria
to New Mexico Junior College to BYU could be right out of a movie. For every opportunity the BYU basketball forward has been given, he seems to find a way to give back. One example: he and his brother Samson gathered more than 100 pairs of shoes to send to kids in Africa.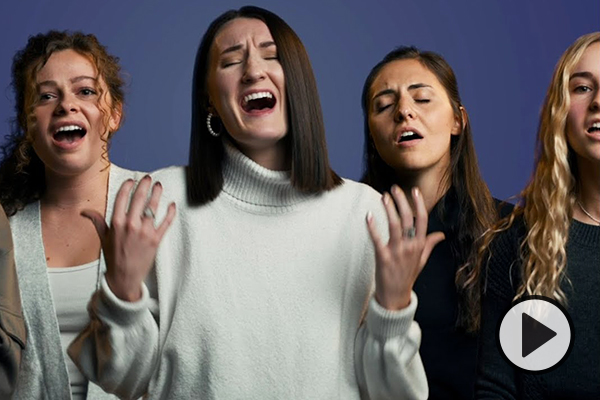 BYU Noteworthy used a green screen to put together this
video about feeling blue.
Check out this a cappella cover of the Selena Gomez single "Lose You to Love Me," their latest track from
This Is Noteworthy,
a new album dropping on March 5.