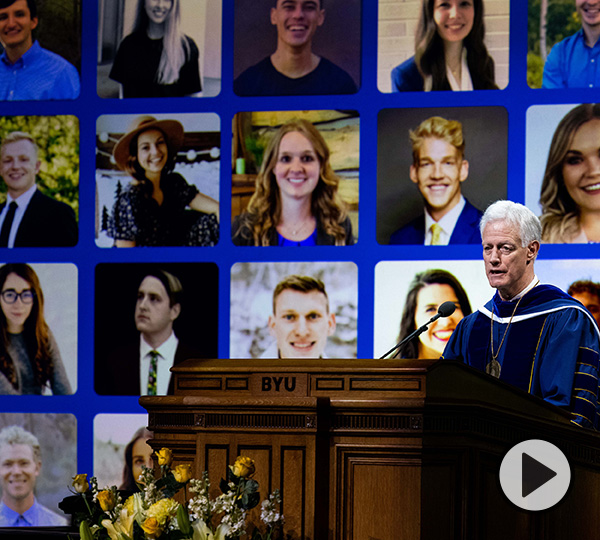 If you'd like to watch (or rewatch)
this year's virtual commencement,
BYUtv has the entire program—from Elder Gerrit W. Gong's words on BYU's firm foundation to President Worthen conferring the title of
"super graduate"
on each of the resilient class of 2021 to a jazz piano performance by honorary doctorate recipient Marcus Roberts. You can also hear
the BYU Singers' performance of "Alleluia"
in the snow (at 50 minutes in), alumni president Karen Bybee's welcome, or student speaker Alyssa Baer's reflections on her time at BYU.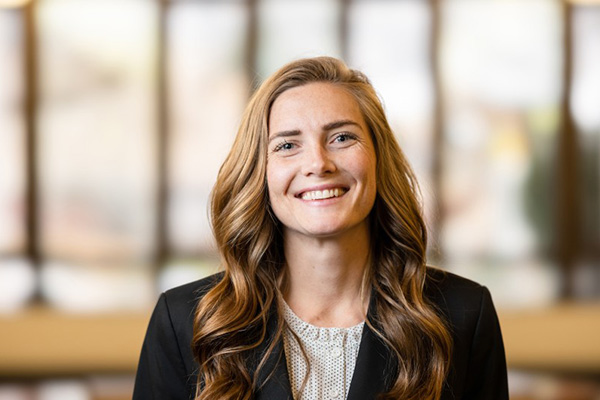 BYU is celebrating more than 6,700 new alumni this week. Meet some of BYU's inspiring new graduates, like BYU Law graduate Melissa Jo "MJ" Townsend (above), who says her three years of study at BYU's J. Reuben Clark Law School have radically changed her perspective. Also of note, about 12 percent of the 2021 class are first-gen grads: read the success story of Pedro Torres, a Guatemalan who first struggled at BYU but then thrived with some help from Multicultural Student Services.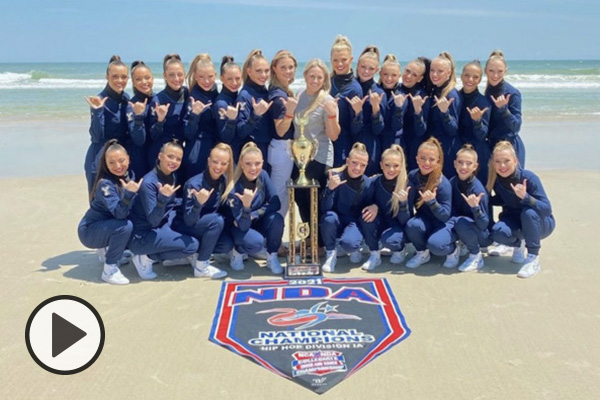 The BYU Cougarettes won the 2021 National Dance Alliance championship in hip hop, the 20th year they've taken a national title. This is the first win for co-head coaches Stacy Bills and Morgan St. Pierre, who took over when longtime coach Jodi Maxfield retired last year.
Watch the winning routine on Facebook
or
Twitter.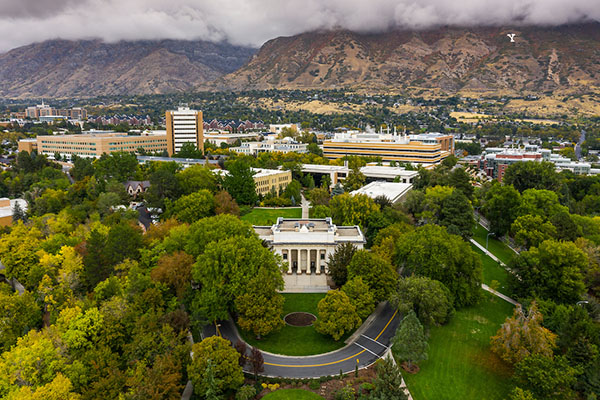 Did you spend your BYU days camped out in the library until closing? Or were you drawn more to the food, games, and social scene of the Wilkinson Center? Each building has a personality all its own—just like each BYU alum. Take this fun quiz to reveal which campus building is most like you and share your reaction on Facebook.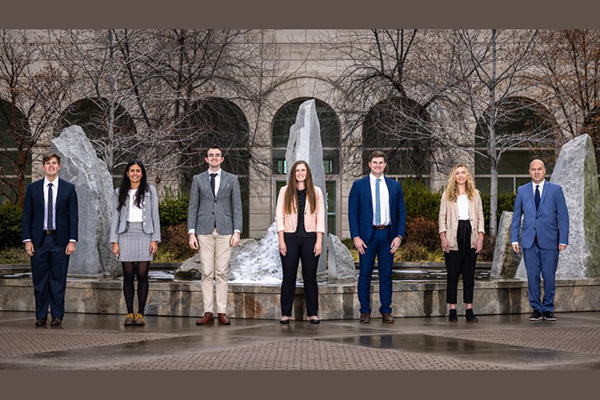 BYU's Model United Nations Team (above) was named the outstanding delegation at the 2021 Model UN Competition. But they aren't the only students receiving praise. From anthropology to nursing to accounting to graphic design, BYU students are winning
year-end awards for excellence
in their fields of study.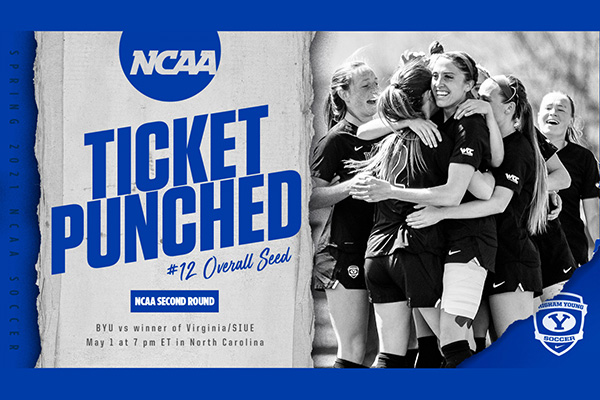 BYU
women's soccer got the No. 12 seed
and a first-round bye for the 2020–21 NCAA Tournament in Cary, North Carolina. On May 1 at 7 p.m. (ET), the Cougars will face the winner of Virginia and Southern Illinois University Edwardsville. The first four rounds of the tourney will be streamed on
NCAA.com.
This is the program's eighth tournament bid in the last nine seasons.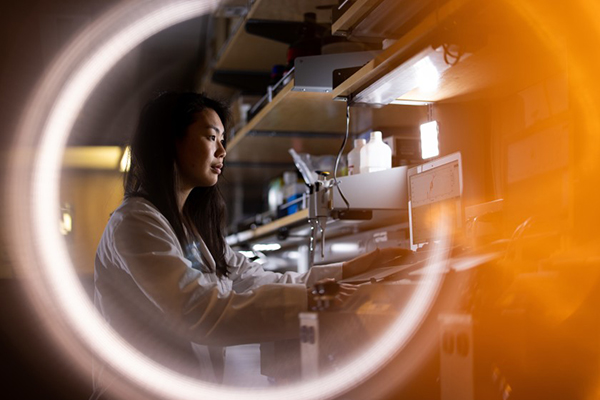 A new study from a team of BYU researchers has found cellular-level support for a theory that Alzheimer's could be a result of metabolic dysfunction in the brain. In other words, there is growing evidence that diet and lifestyle are at the heart of Alzheimer's disease.
Learn more about the role of ketones and glucose
in how the brain and body function.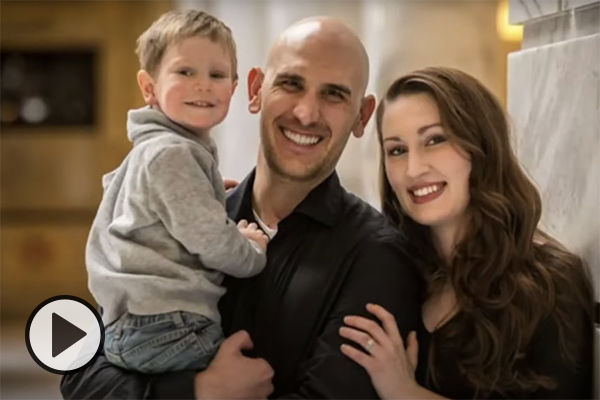 In this
inspiring short video,
nursing professor Beth Luthy shares a powerful experience concerning her son Michael that demonstrates that God works in mysterious ways, sometimes allowing a child to die and sometimes miraculously saving another. Luthy asserts that whatever life's outcomes, when we trust in God,
we can overcome all trials.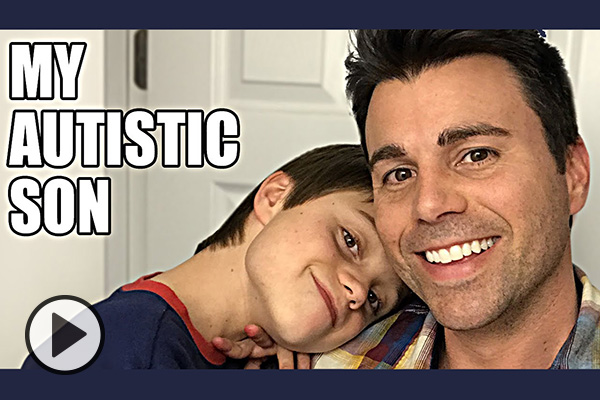 Former NASA engineer, successful YouTuber, and BYU grad Mark Rober released what he says is "
the most personal video I will ever make
about my son with special needs. Took us two years to feel comfortable releasing it cause he's my only kid and this is the internet." Rober and Jimmy Kimmel are also hosting a celebrity-packed fundraiser called Color the Spectrum.