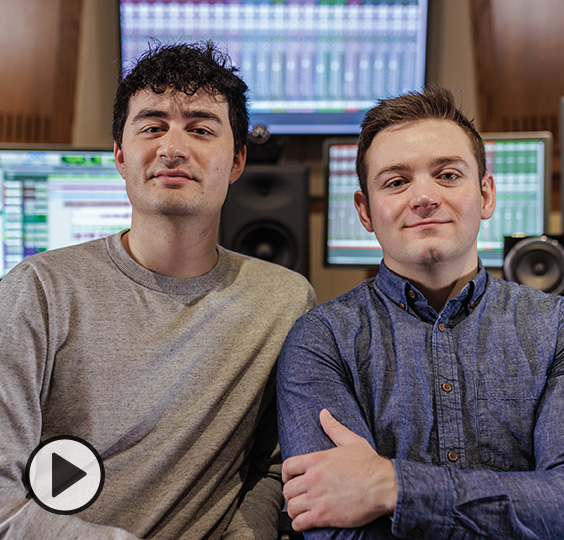 As a 14-year-old struggling with mild Tourette's syndrome and a stutter, Alex Brown (right) came across a YouTube video that broke down three basic beatboxing sounds—and he determined to master them. "In about three weeks, I [went] from being the weird kid who makes sounds to the cool kid who makes sounds." Fast-forward to BYU where Brown met and bonded with kindred spirit Jaren McMillan who also sings through a stutter. Watch and read about these two performers who have turned weaknesses into strengths.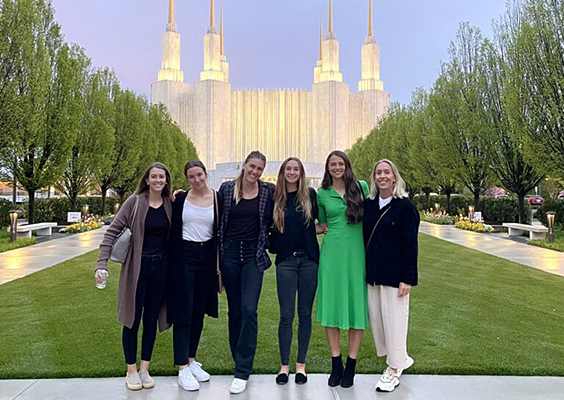 Professional soccer star Ashley Hatch (second from right) recently led teammates and friends on a tour of the refurbished Washington D.C. Temple. "I didn't realize how vulnerable I would feel bringing my teammates to the temple . . . but I really enjoyed it," said the recent BYU grad. "They were all so great to come and support me." Read more in this Church News article.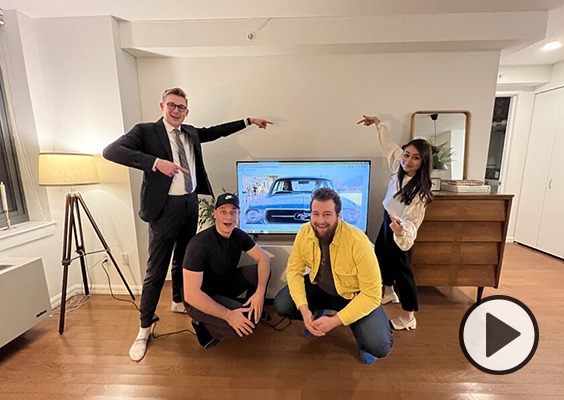 Don't miss "Life's Journey," an award-winning commercial that grew out of a true love story, told to a BYU advertising student at the family dinner table by his father. Spoiler alert: it involves earning money to buy a classic car, then selling that car to buy a wedding ring. See the ad that won a College Television Award for best commercial and read the heartwarming tale that led to its creation.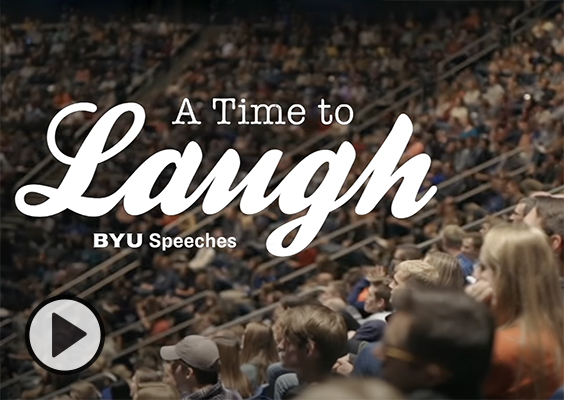 It takes less than three minutes to brighten your day with this humorous inspiring short—the first in a series of videos showcasing lighthearted moments from 75 years of BYU devotionals.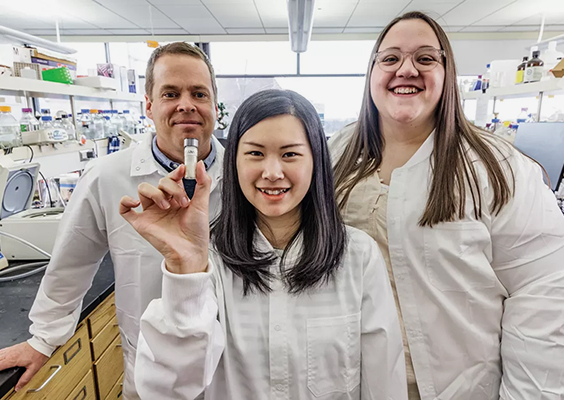 BYU researchers, in tandem with a pharmaceutical company, have developed a new cancer drug that's ready for human trials. Learn how Tsz-Yin Chan (middle), working with fellow PhD candidate Christina Egbert and chemistry professor Joshua Andersen, investigated a potential cancer driver called TNK1, their research eventually leading to a drug that targets TNK1 to stop tumor growth. The next step: identifying patients who could potentially benefit from their work.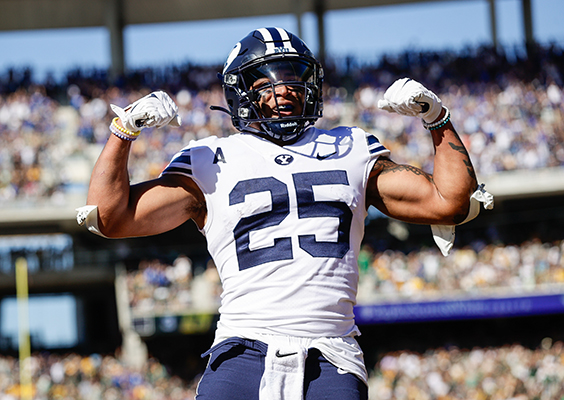 "Tears started dropping," says BYU running back Tyler Allgeier after the Atlanta Falcons selected him in the fifth round of the NFL draft. Allgeier watched the draft from the home of his mother and grandmother in Fontana, California, and was his typical low-key self when his name was called, according to this Deseret News story.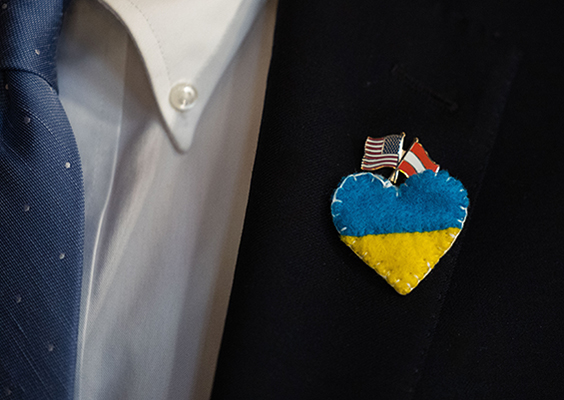 BYU's Chamber Orchestra is in the midst of a European tour, performing for audiences from Prague to Salzburg to Rome. Last Sunday in Vienna, Austria, the orchestra held a humanitarian concert for a group of nearly 100 refugees from war-torn Ukraine. Take a look at the event in this photo gallery and visit the orchestra's Facebook page for video highlights and updates.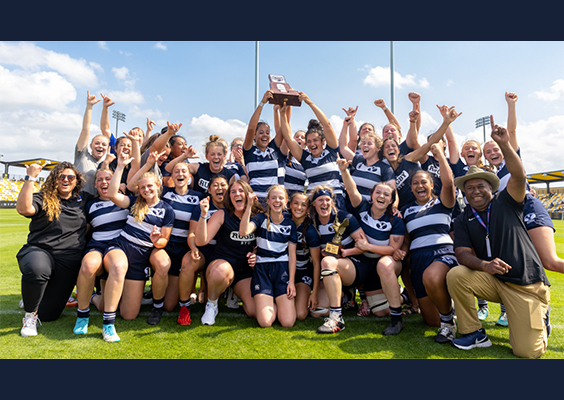 Last weekend in Houston, the top-ranked BYU women's rugby team rolled to an 80-7 win over Virginia Tech, becoming the 2022 CRAA Division I National Champions. Read how the Cougars came back from the trying disappointment of last year's COVID-canceled contests to defend their 2019 title.