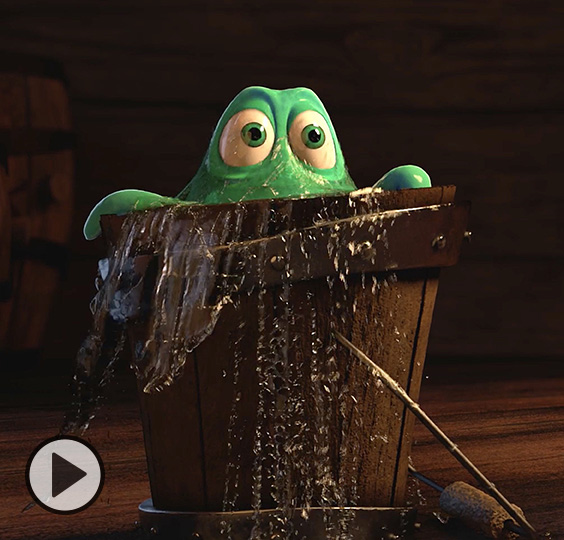 Scallywags, dastardly plans, (cute) sea monsters—the newest BYU animation has all the makings of an epic pirate adventure and an award-winning film. Produced by more than 20 students in animation, design, and computer science, Stowaway won a 2022 Student Emmy Award. BYU AdLab students also created a Ford Mustang–inspired commercial that claimed the top spot in the best-commercial category at the recent College Television Awards.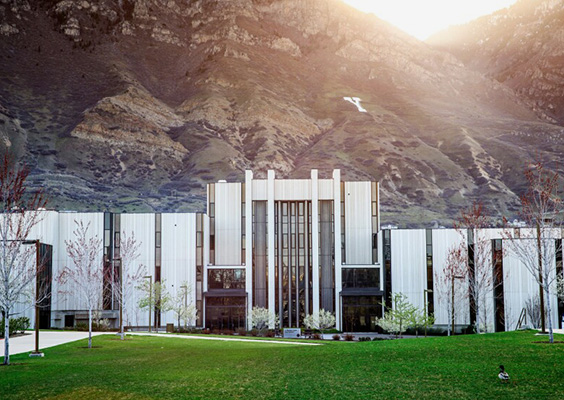 In the 2023 Best Graduate School rankings by U.S. News, The J. Reuben Clark Law School soared six spots up to No. 23. The Marriott School's MBA program earned a No. 36 ranking and its MPA program came in at No. 49. Six additional BYU graduate programs ranked among the top 100 in their disciplines. See the full list of BYU rankings.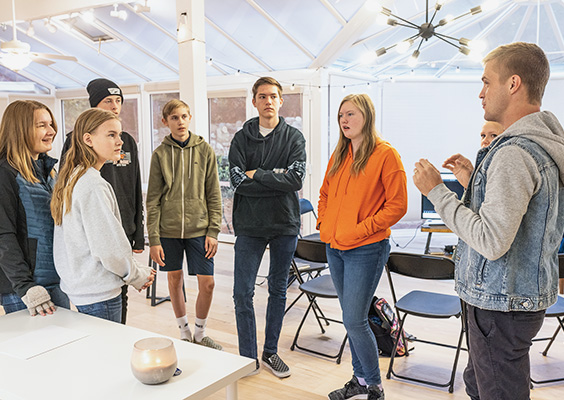 "Design any airplane you want," says BYU MPA grad Travis Lish to an energetic group of teens. "But you're only allowed to use paper!" Creativity challenges are common in The Startup Academy, an educational co-op started by Lish in 2017. Read how Lish has transformed more than 300 teens into business owners, with products and services including calligraphy designs, landscaping, knitted hats, frozen meals, and electronic accessories.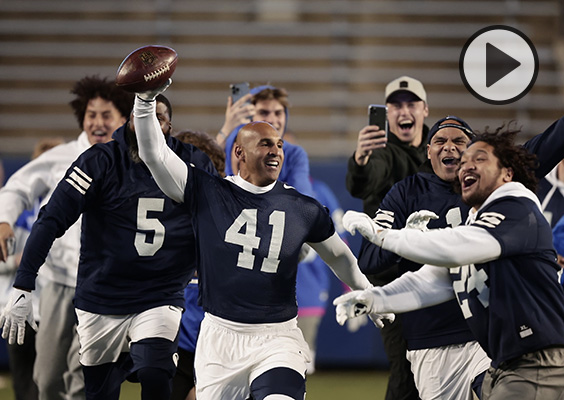 As it often does, it all came down to the last play, with the game on the line. Watch QBs Max Hall and Kevin Feterik and other BYU football stars of days gone by battle for bragging rights in the inaugural BYU alumni football game, held at the end of spring camp in March. Watch highlights or stream the entire game on BYUtv. And read this retrospective by Dave McCann to learn why there was more to this memorable gathering than just fun and games.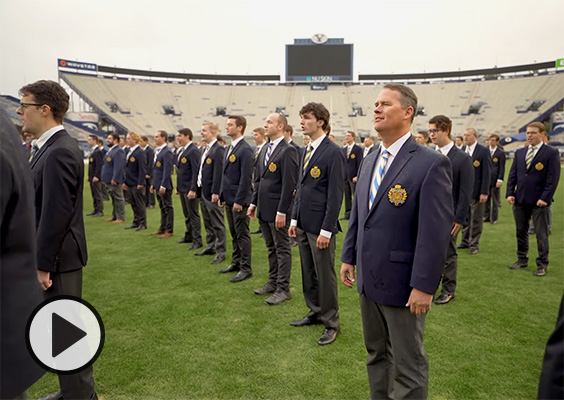 What do you get when you cross 300 current and former BYU Men's Chorus members with the Cougar Marching Band drum line? A stirring new music video featuring alumni from the past 60 years. "All Glory, Laud, and Honor" gives added meaning to the current Men's Chorus theme: In Unity, Strength.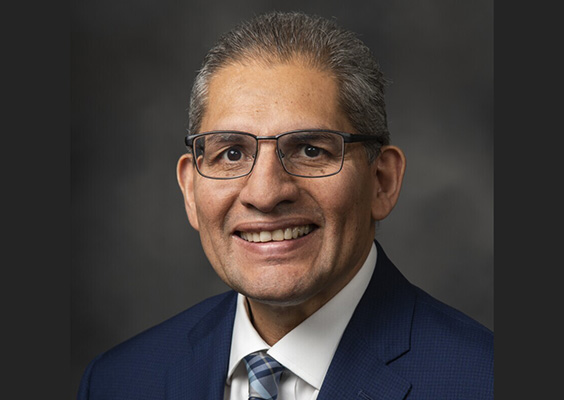 President Kevin J Worthen, following approval from the BYU Board of Trustees, has announced that Carl Hernandez III will become the university's first vice president for belonging, effective this June. Hernandez, who served on BYU's Committee on Race, Equity, and Belonging and is now a law professor at the J. Reuben Clark Law School, will lead the new Office of Belonging.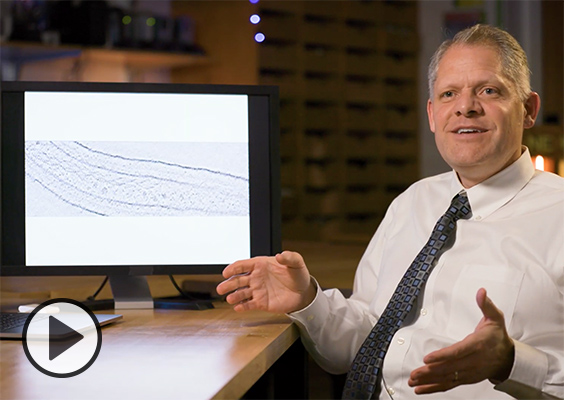 Ever seen an image of DNA wrapping around itself inside a living cell? Scientists sometimes get emotional when Grant Jensen, dean of BYU's College of Physical and Mathematical Sciences, presents this image and other examples of his work. Jensen, with his Caltech collaborators, has captured more detailed images of cells than ever seen before and published this use of cryoelectron microscopy in the academic journal Science.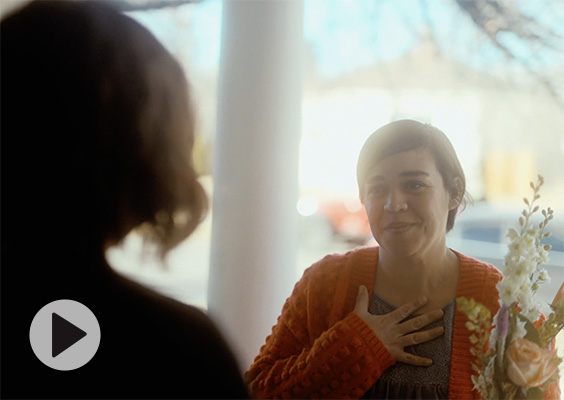 "People need love the most when they are the least lovable," said Steven Smith, director of Student Development Services, in his BYU devotional last year. Watch this new inspiring short to learn how a woman named Anne prayerfully showed Christlike compassion to her reluctant, despairing neighbor.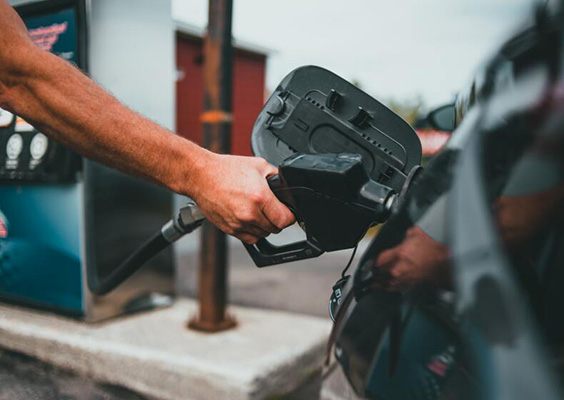 Prices at the pump are making us wince. But despite popular belief, says economics professor Christian vom Lehn, fuel costs actually started rising long before the conflict in Ukraine began. "Over the past year, the average national price of a gallon of gas has risen by more than $1.50; that's a large increase, and almost half of that happened prior to the conflict in Ukraine," says vom Lehn. Read this Q&A for insight into the sharp jump in gas prices, inflation, and the state of the pandemic-affected economy.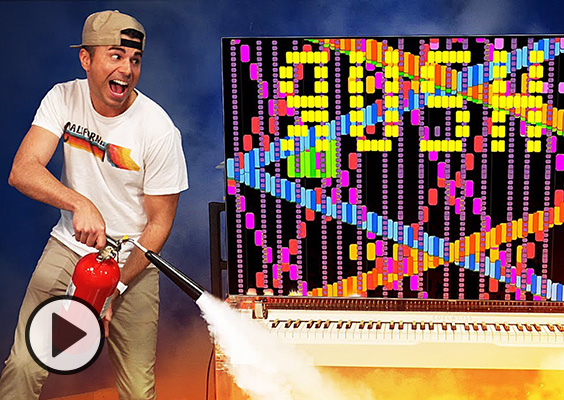 In his latest video, BYU grad, YouTuber, and engineer Mark Rober explains the history and clever mechanics of player pianos. He then demonstrates how he modified an upright piano to play more keys and even seem to talk. For the finale, the piano performs "Rush E"—known as the world's most complicated (and unplayable by humans) piano piece.