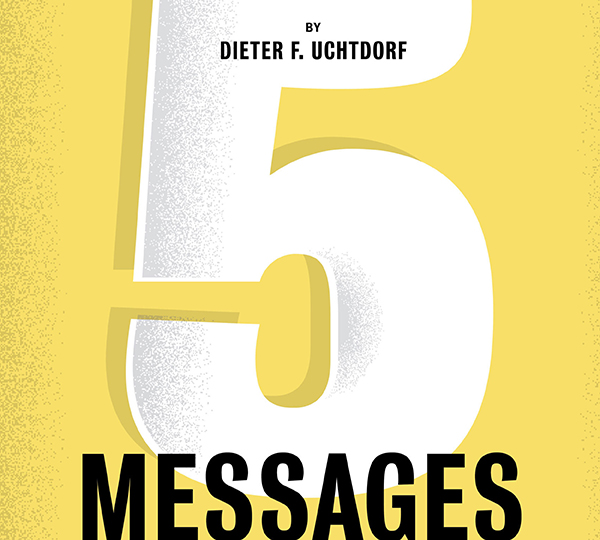 "Though our circumstances may be different, our hearts are not. For this reason, there are certain messages that all of God's children need to hear." In this condensed version of his Education Week devotional, Elder Dieter F. Uchtdorf identifies five universal and eternal truths that can bring light, love, and hope to all of God's children.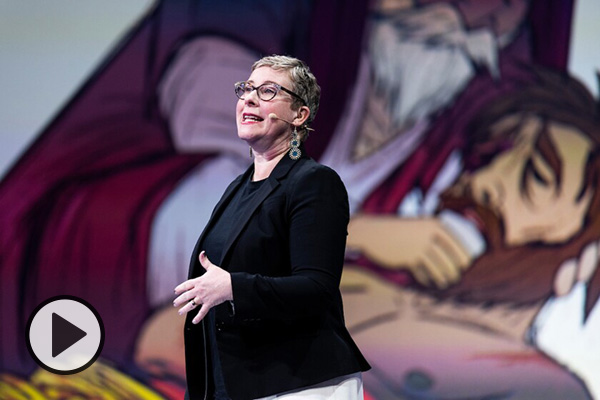 After opening her devotional address by singing the classic tune from Mister Rogers' Neighborhood, Megan Sanborn Jones, chair of BYU's Department of Theatre and Media Arts, shared her thoughts on the parable of the good Samaritan: "To be a good neighbor is to wonder how your words and actions will impact others rather than to wonder how you will be impacted."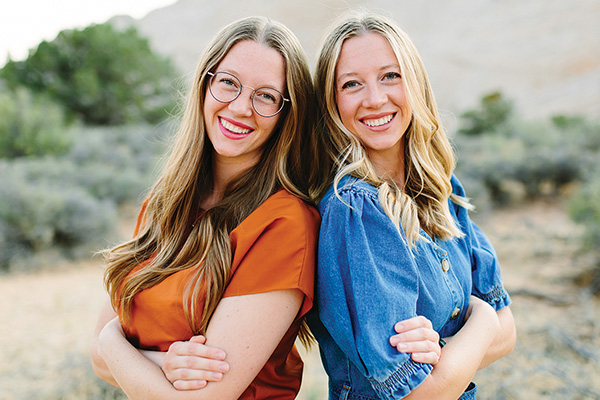 "When my daughter was two weeks old, I held her and was overcome with the feeling that I was holding something divine," remembers Amber LeBaron Corkin (right). Later that day while reading the scriptures, she suddenly felt a desire to share with her daughter the stories of women in scripture. Corkin called her twin sister, Aubri LeBaron Robinson, who had an infant girl of her own, and shared the idea. Together, they immediately got to work.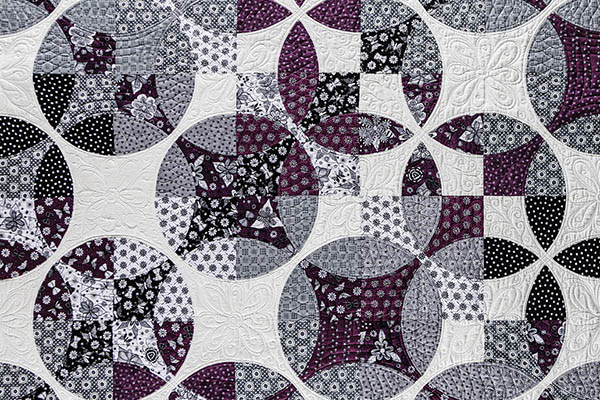 BYU grad Marie Harrison Nelson, an award-winning artist from Sacramento, sees quilting as an affirmation of an inherent need to create. She studies the lives and quilts of earlier generations to understand the shared motivations and connections among quilters across time.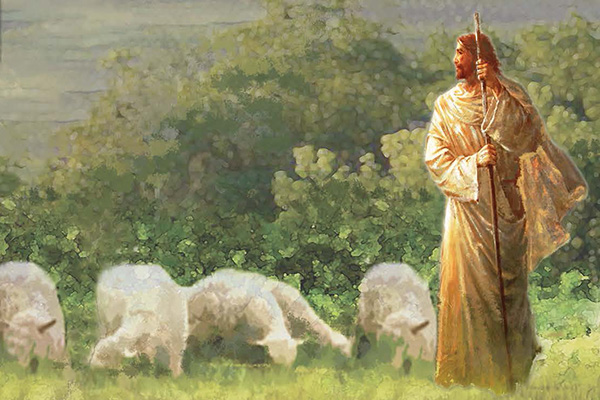 Learn more about the Savior and His life, mission, Atonement, and influence in our lives during the annual BYU Easter Conference on April 8. The keynote speaker will be Virginia Pearce Cowley, author and former member of the Young Women General Presidency. Additional speakers will include John Hilton III, associate professor of ancient scripture, and Jan Martin, assistant professor of ancient scripture. Admission is free, and no registration is required. Find more info here.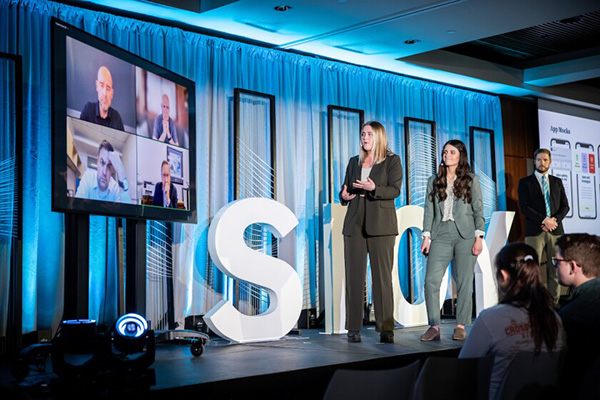 Every year BYU students participating in the Student Innovator of the Year Competition present their ideas to change the world. The 2022 finals wrapped up recently, in which students introduced technology that can diagnose Alzheimer's symptoms, a system to provide affordable eye care for people in third-world countries, and a crutch that can be used hands free. Learn which team won the $50K prize.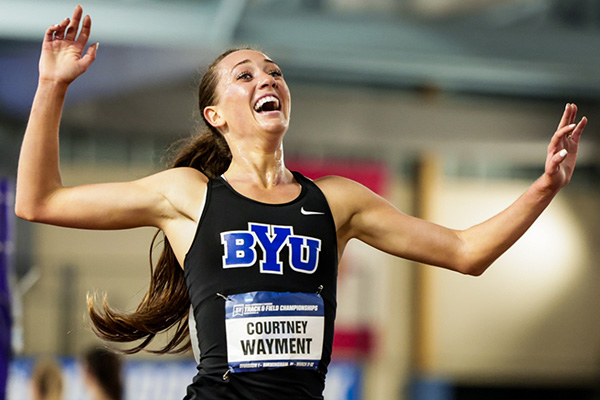 Senior Courtney Wayment won an individual national title in the 5000-meter run, leading the BYU women to an eighth-place finish in this year's NCAA indoor championships. This is the 10th indoor individual title in BYU women's track and field history. Wayment also becomes the second athlete in program history to earn a second indoor individual title and the first to do so in two different events, having won the 3000-meters last year.