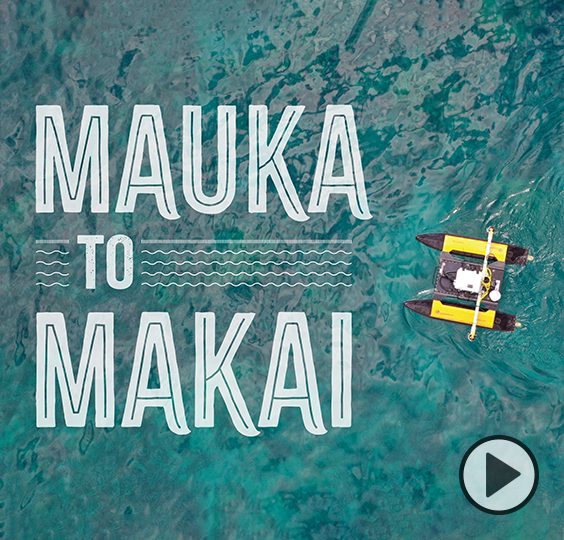 On the Hawaiian island of Molokai, a fragile fringing reef is at risk, smothered by sediment that is washing down from the land. For generations, the reef has fed and protected native Hawaiians, who understand and revere the connections between the land (mauka) and ocean (makai). Working with Molokai residents, a team of BYU biologists and engineers is using new technologies to create 3D maps and provide baseline data for conservation efforts. Beyond the research, this project is life-changing for students, says biology professor Richard Gill. "All of the students who come here leave with a little bit of Molokai in their heart, transformed in how they see their role in the world." Read the article in Y Magazine or dive into this immersive video.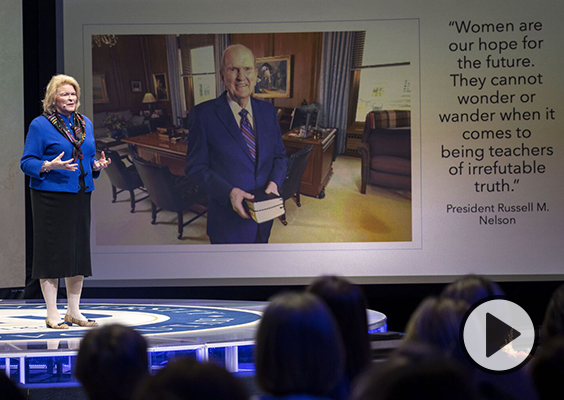 "Satan understands the power of the Word—meaning the Savior—and he knows the power of our words when we testify of truth," said Sheri Dew in her recent BYU Women's Conference address. "Every time we use words to teach truth, we dilute the power of the adversary." Watch her presentation, "Celestial Training in a Telestial World," or read this recap in the Church News.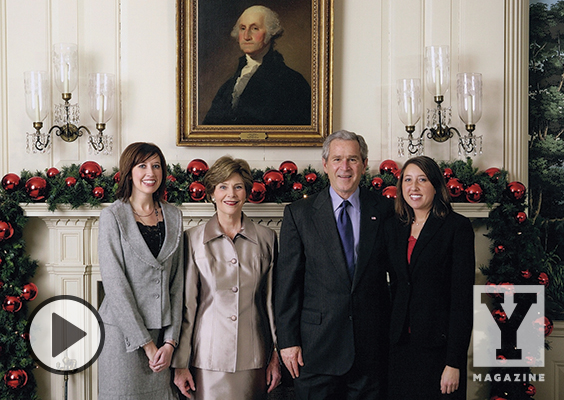 Remember going online just after the 2016 presidential election? Andrea Reeve does. People were "just going crazy" and "being mean and vicious to each other," she recalls. For her and her twin sister, Brittany Richman, both with careers in politics, one truth was clear: "People don't understand what it takes to make a difference in our country." So BYU journalism grads Reeve and Richman started The American Moms, a blog and Instagram account devoted to offering tips on civil engagement and involvement in public life. Read the article and listen to the latest Y Magazine podcast, to learn how, in an age of division and disagreement, individuals can help create a healthier American democracy within their families and communities.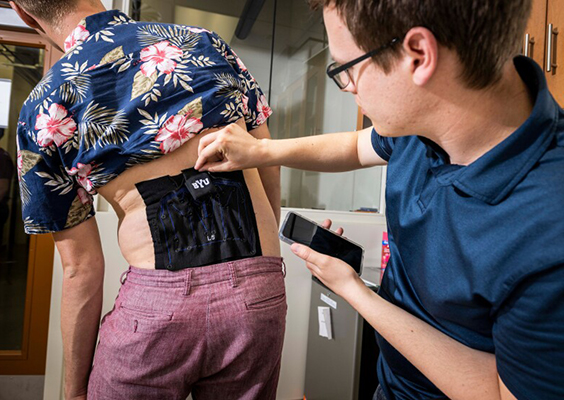 BYU is one of 10 major universities (along with Harvard, Ohio State, and the University of Utah) tapped with finding effective therapies for chronic back pain. Researchers at BYU have created a system that would prescribe patient-specific remedies for back pain, similar to how doctors prescribe medication. Check out the wearable device that uses nanocomposite sensors and AI to research and optimize treatments for chronic back pain.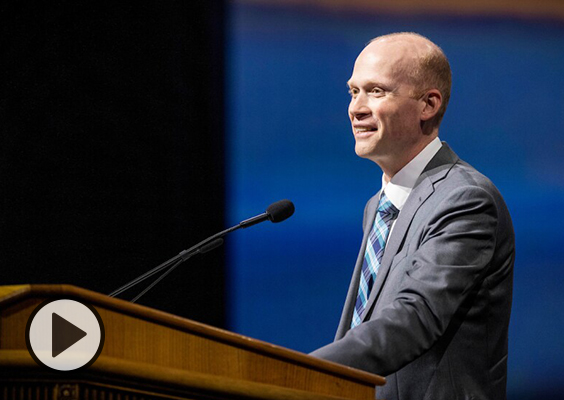 In his recent BYU devotional, BYU professor of Church history and doctrine Justin Dyer emphasized the universal presence of burdens in our lives, as every choice we make carries its own weight. "Aligning our choices with Christ, His church, and His apostles, is the light burden," Dyer said, concluding that "taking on Christ's burden is worth more than all the riches and kingdoms of the world." Read a recap or watch the full devotional.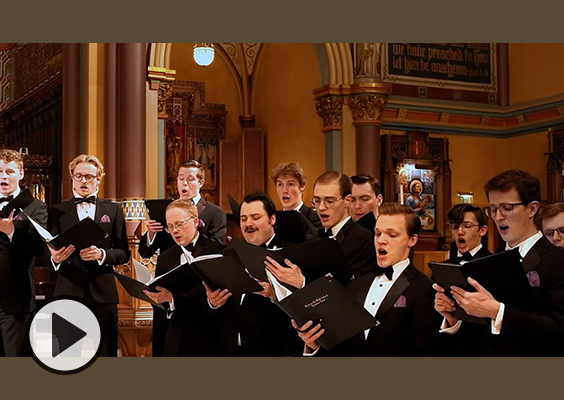 Before embarking on a tour of the Pacific Northwest, the BYU Singers filled the lofty ceilings of the Cathedral of the Madeleine in Salt Lake City with resonant tones and beautiful harmonies. Enjoy their performance of "Plaudite, Psallite" written by Kestutis Daugirdas, and you could pick up some Latin. Roughly translated, the first verse says, "Let all the earth rejoice in God, hallelujah! Clap your hands, sing praises, rejoice in God, all ye nations, hallelujah."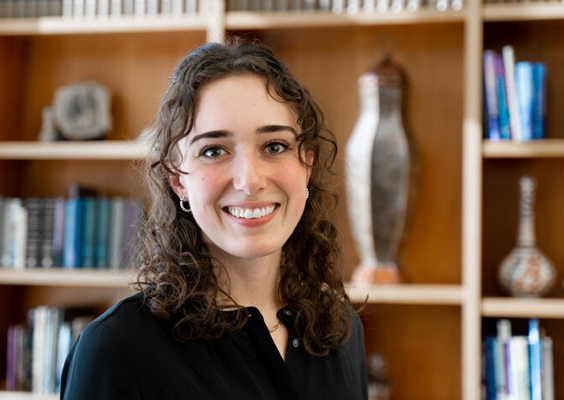 As part of her student research, Josie Zenger has interviewed more than 60 BYU students to understand their backgrounds and perspectives. "Everyone has a story to tell," she said. "I feel very strongly that it's a sacred experience to learn about people and hear what they have to say."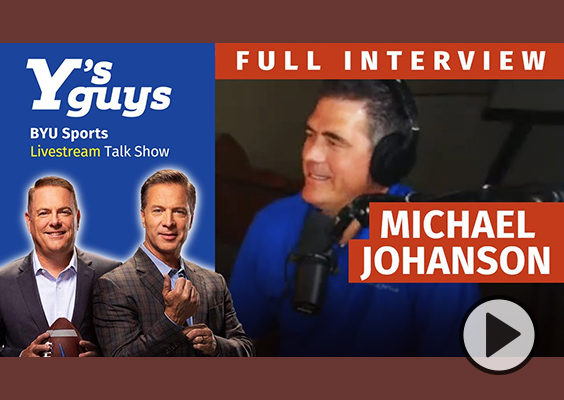 In a recent episode of Y's Guys, Dave McCann and Blaine Fowler welcome Michael Johanson, BYU director of alumni relations, to their studio to share what the alumni association plans to do as BYU enters the Big 12 athletic conference. From serving free Graham Canyon ice cream to opposing fans at home games to hosting service tailgates on the road, Johanson believes that membership in the Big 12 will bring new opportunities for BYU alumni all over the country. Give this one a listen.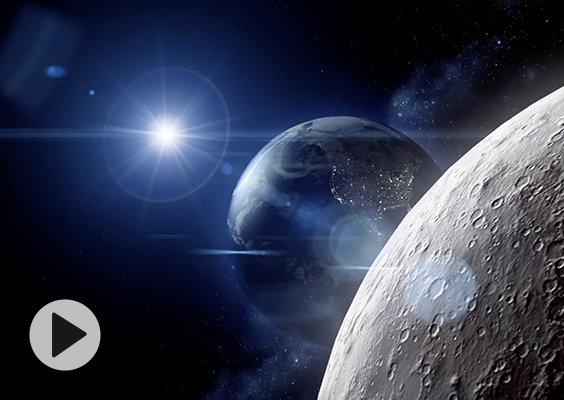 Take a moment to contemplate the light and beauty that fills the universe and be reminded of God's great purposes, plans, and love for us. This Inspiring Short shares some physical and spiritual observations from BYU astronomy professor Denise Stephens. You can also read or watch her full devotional.